TV actor Rohit Roy accused of harassment by a media person, actor denies reports

India Today
10-10-2018
After veteran actor Alok Nath, television actor Rohit Roy has been accused of harassment by a journalist. A media person has shared a series of messages, which accuse Rohit of harassing her when she was 16.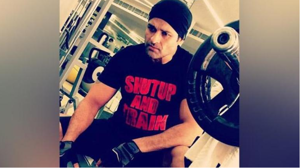 The messages have been posted from an anonymous account by the journalist.
One of her message reads as, "He harassed me on several occasions since, trying to get me to kiss him. Including when his wife in the next room."
Also watch: Vinta Nanda accuses Alok Nath of raping her
(Video provided by The Times Of India)
Another one said, "He's never assaulted me but the harassment is persistent."
However, when Bollywoodlife.com contacted Rohit, he denied it and said that it was not him. He said, "I don't even know what to respond. What is sad is, that they are diluting the actual cause. I don't need why she had to write my name.
Download the Microsoft News app for your Android or iPhone device and get news & live updates on the go. Follow our Entertainment section in English and Hindi.
When asked if he will take any legal action against the person, he said: "I'm not planning to do anything. I'm not commenting (anymore). I don't know what they will get. It'll just derail the other process. Even you shouldn't pay much heed to this."
Several big names like Nana Patekar, Chetan Bhagat, Rajat Kapoor, Kailash Kher, Vikas Bahl, former Bigg Boss contestant Zulfi Syed and veteran actor Alok Nath have been named in the #MeToo incidents in India.
Anonymous account from a woman who's been persistently harassed by actor Rohit Roy (@/rohitroy500) since she was 16. The clincher? He hasn't yet stopped preying on her.

Cc: @weeny @AnooBhu pic.twitter.com/JK24B3W8PH

Poulomi (@PouloCruelo) October 9, 2018
More from India Today

India Today