Tart London: How to make portobello mushroom sandwiches

Evening Standard
06-11-2018
© Provided by Independent Digital News & Media Limited Mushrooms are one of the true pleasures of autumn.
We love the idea of stomping off to the woods on a Saturday with basket in hand, like a true forager. In reality, we probably wouldn't find anything and if we did, we'd be far too afraid to pick it. Imagine the headlines the next day about the fool who ate a poisonous mushroom on Hampstead Heath.

So instead, we go to our local greengrocer to root through the many different varieties then head home to brush off the dirt and throw them into a hot pan with butter, garlic and parsley. 
Download the all-new Microsoft News app to receive up-to-the minute news from the world's best sources – available now on iOS and Android
We love portobello mushrooms. Specifically, marinated in garlic and tarragon then simply barbecued or grilled, they taste so meaty that we would happily take them over a steak any day.
Here we have used them as part of a proper, slightly decadent meal that can easily be vegan if you replace the cheese with avocado. Biting into this sandwich is a real moment of flavourful happiness.
© Provided by Independent Digital News & Media Limited sei-29668737.jpg Charred mushrooms, sweet onions, salty Roquefort — dreamy. On a lazy Sunday morning, perhaps a little hungover, this is heaven.
Portobello mushroom sandwich (Serves 2)

Ingredients
Bunch of tarragon, chopped
Olive oil
4 portobello mushrooms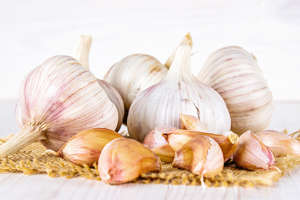 © Provided by Shutterstock Garlic 3 garlic cloves, peeled and thinly sliced
1 red onion, peeled and sliced into wedges
3 sprigs of rosemary
2 tbsp balsamic vinegar
Video: 9 Foods You Should Always Buy Frozen (Cooking Light)
2 ciabatta rolls
Large handful of rocket
60g wedge of Roquefort, cut in two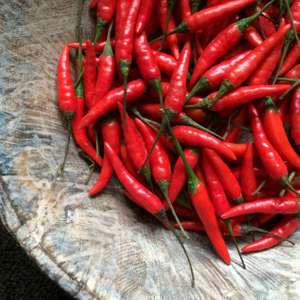 © Provided by Shutterstock Red chilli 1 red chilli, seeds removed and thinly sliced
Method
Put the tarragon in a bowl, cover with olive oil and season.
Place the mushrooms in a large bowl and scatter over the garlic. Spoon over the tarragon oil, reserving a little for later, and rub into the mushrooms with your hands. Leave to marinate.
Heat a little olive oil in a pan and add the red onion wedges, breaking up with a spoon as you go. Add the rosemary and sauté for about 5 minutes until the onion starts to colour.
Pour in the balsamic vinegar so it hisses then turn down the heat and continue to cook for at least 10 minutes. Take off the heat.
Light the BBQ or grill and when hot, whack on the mushrooms and leave for 4–5 minutes until dark gold. Turn and cook until they're shrunken and flat. Remove from the heat and slice.
Cut the ciabatta in half, drizzle with oil and grill for 1 minute on each side.
To serve, place the bottom half of the roll on a board and pile it with red onions, followed by the rocket and then the mushrooms. Drizzle over the remaining tarragon oil, add a slab of cheese and a sprinkle of chilli then close the sandwich.
Gallery: 18 Chicken Pasta Recipes to Make for Dinner Tonight (PureWow)
More from Evening Standard

Evening Standard