This Is How You Can Avoid Weight Gain During Holi

Her Zindagi
20-03-2019
Holi is the time when we go bonkers with unhealthy binging. Yummy gujiyas, chaats, paapdi, and everything fried we are drooling already! However, it is not healthy at all and if you sincerely want to watch your calories then we have some tips to keep it on track. 
Plan Your Meal
Plan your meal in a way that your calories are burnt evenly. If you want to have a special lunch then make sure your breakfast is light and keep your dinner light and health as well.
Don't Overeat 
Gujiyas are small and we tend to go nuts with it, papris look light so we binge yet again and do not realise how many went into our tummy. But you must control on your consumption. Take one gujiya at a time instead of filling your hands with several, take one plate of papdi than reserving so many plates. Go easy. This way you keep not just your calorie intake in control but also your intestines happy. 
We know how much Gujiya and Papri along with dozen other dishes are devoured during the Holi celebrations. But you must put a leash on your consumption. For example, take one Gujiya instead of four in one go.
Drink Water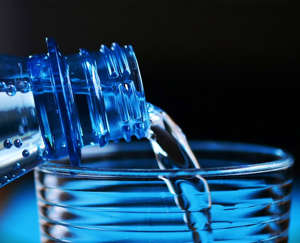 Eat a lot of salad to control your food intake and drink a lot of water. Thandai looks good, have one but don't go crazy as it is loaded with a lot of calories. Instead of sugar perhaps you can opt for honey if you really want to have a chilled glass. Try to ditch alcohol. 
Watch: The stunning colors of Holi (Photo Services)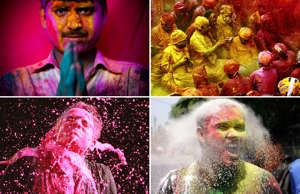 Exercises
Festivities are good but how can you drop your exercises? Take out some time for it, keep your body active. So this way the extra calories that you have consumed will also be burnt.
Healthy Snacking
Opt for roasted and grilled snacks like kebabs, paneer tikka, rawa idlis. Ditch deep fried food like spring rolls, cutlets and more. You can also opt for baking. Bake your gujiya, and fill your stomach without taking to those calorie loaded snacks. 
Watch: Reasons Why Eating Nuts Won't Lead To Weight Gain (International Business Times)
Disclaimer: Views expressed in this article are the author's own and MSN does not endorse them in any way. Neither can MSN independently verify any claims made in the article. You should consult your physician before starting any weight loss or health management programme to determine if it is right for your needs.