The Routine That Helped This Woman Lose 70+ Pounds

By Ann Najjar turned to boxing and intermittent fasting to help her lose weight-and her results are incredible.
of Women's Health
|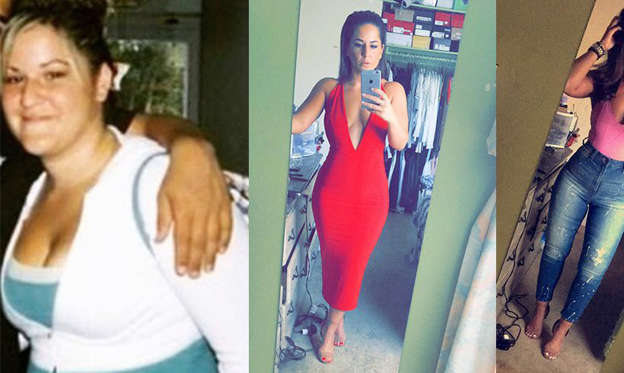 The routine that helped this woman lose 70+ pounds
I was always on the heavier side, even when I was in grade school. Things just got worse after I graduated high school in 2007 and started working at a tanning salon. It was a slow-paced job, and during the off season, I might sit in the same spot for hours, and I ate when I was bored on the job. Pizza, burgers, chips, sweets—you name it. Friends would visit me and bring more food, and even if I was full, I would eat. And I wasn't working out at all.
Then, in late 2007, my brother was training for his first MMA fight, and I came to watch. I noticed that two men were essentially his eyes during the match, calling out suggestions to him to help him fight. I realized that Iwanted to be in his corner, helping him just like them. But first, I needed to understand the world of martial arts. So I joined a boxing gym.
Disclaimer: Views expressed in this article are the author's own and MSN does not endorse them in any way. Neither can MSN independently verify any claims made in the article. You should consult your physician before starting any weight loss or health management programme to determine if it is right for your needs.
Download the Microsoft News app for your Android or iPhone device and get news & live updates on the go. Follow our Lifestyle section in English and Hindi.
© COURTESY OF ANN NAJJAR