How Do You Know If Your Therapy Sessions Are "Working"?

Refinery29
12-09-2018
© produced by Anna Jay; photographed by Eylul Aslan. Refinery29 It's a generally accepted idea that therapy can be beneficial for everyone and anyone, but because mental health journeys are so personal, it's much harder to qualify just how helpful it can be.
So how do you know if your therapy sessions are really "working" for you? In other words, is there a way to tell if you're making headway?
There are plenty of ways different people might feel as if they're making progress in therapy both short-term and in the long run, but Marcia Norman, PsyD, says one way you can tell you're doing the work is if you find yourself thinking, I never thought of it that way.
Download the all-new Microsoft News app – available now on iOS and Android
"That is the purpose of therapy: to help you change any self-limiting beliefs you hold," she says.
Dr. Norman says that because it's so hard to be objective about yourself or your life situations, therapists are there to help give you some perspective, and to help you see the thoughts and behaviour patterns holding you back in life.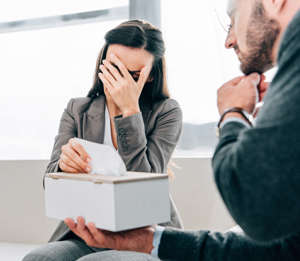 © Provided by Shutterstock (Representative image) Woman in a therapy session The progress you feel you're making might depend on what you're personally hoping to get out of therapy, but objectively speaking, Dr. Norman says another breakthrough moment might come when you realise that therapy is helping you handle situations better than you would have before. As she puts it, "you safely go through something that would have caused you tremendous discomfort in the past."
Say, for example, you make a mistake at work, and in the past, you would have torn yourself down to the point of hating yourself or being depressed for days. In therapy, you might be able to work through it with more self-acceptance and self-compassion.
Related: Celebrities who have spoken out about mental health (Photos Services)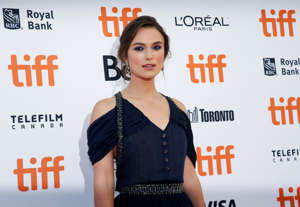 "You will realise how far you have come when you are able to make a mistake, acknowledge it, accept it, and move on, right in that moment," Dr. Norman says.
Again, there are different ways in which you might feel like you're moving forward in therapy, but if you for some reason feel like you're not making progress, you should bring it up with your therapist.
"We understand that everyone is different," Dr. Norman says. "Some people need concrete steps and homework to help them along; others need a less direct approach. If therapy is not helping you, bring it up and talk about it."
You might have to give it some time, but if you don't feel as if you're moving forward after multiple sessions, Dr. Norman says you might consider working with a new therapist before you give up altogether. Don't worry, your therapist won't take it personally.
" You are the most important thing in therapy — not the therapist's feelings," Dr. Norman says.
Watch: 13 Things People With Anxiety Want You to Know (Real Simple)
Disclaimer: Views expressed in this article are the author's own and MSN does not endorse them in any way. Neither can MSN independently verify any claims made in the article. You should consult your physician before starting any weight loss or health management programme to determine if it is right for your needs.
Download the Microsoft News app for your Android or iPhone device and get news & live updates on the go. Follow our Lifestyle section in English and Hindi.