Shahrukh Khan - Astro Analysis of King Khan

astroYogi
02-11-2018
Maybe Shah Rukh Khan's mother knew that her son would rule the Indian film world one day and so aptly named the King Khan, Shahrukh, (an unusual name for a baby boy), which roughly translates to 'The face of a King'. She may have seen in his face and demeanour; her dream idol; the yesteryear Bollywood legend, Dilip Kumar.
Learn more about the key characteristics and personality traits of your zodiac sign on our Daily horoscope app. Download the app now!
(Video provided by Dailymotion)
And so, Bollywood was gifted with the '
megastar
', Shah Rukh Khan, more popularly called SRK, who grew up to fulfill his mothers dreams and become the famous
King of Bollywood
aka the '
Badshah of Bollywood
'.
Born on 2nd November, Shah Rukh Khan is a passionate and intense Scorpio. An independent person, SRK is a self-made star. Coming from a totally non-filmy background, SRK found his calling in the corridors of the acting school when he could no longer pursue sports(his first love) because of a shoulder injury.
Although this Scorpio does not qualify in the league of 'one of the best looking men', he has an inimitable charm to him that never fails to fulfill the romantic fantasy of his fans. His 'down to earth nature' when he interacts with the masses, makes him one of the most endearing personalities of Bollywood.
Also watch: Shah Rukh Khan's super hit movies which proved why he is the King of Bollywood (Video by Dailymotion)
Scorpios are very dedicated to their family and SRK's loss of his mother steered him towards Bollywood to escape the grief of her death. Inspite of making it so big in his field, thanks to his professional nature, his family always came first for him. He takes a lot of interest in his children's upbringing and enjoys spending quality time with them. He provides for his unmarried sister and has made sure she has a roof over her head after his parents death. Marriage with Gauri, a Libra, may not be the best where zodiac compatibility is concerned, but an ever-intense Scorpio is not one to desert someone he loved over trivial matters.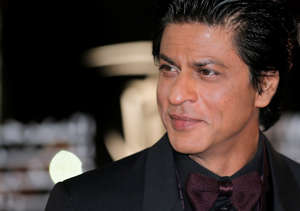 © AP Images Scorpios are intelligent and SRK was always good in his studies. Inspite of his busy schedule, he keeps himself updated on the latest news and likes reading biographies and poetry whenever he gets time.
A Scorpio may look arrogant to the onlooker but that's only because he is unapologetically himself. While he enjoys his stardom, he never stopped being a perfect gentleman and a people's person.
A Scorpio's charm lies in their sarcasm and witty sense of humour. SRK is one of the most interesting orators. He can hold an audience spell bound with his intelligent banter with that touch of sensible advice.
Passion and Scorpio are synonymous to each other and SRK has also had his fair share of romantic(with Priyanka Chopra) and bizarre scandals(with Karan Johar) linked to his name! 
(Video provided by Dailymotion)
2017 was not so kind to this megastar and his films, Raees and Jab Harry Met Sejal closed with a dismal collection at the box office. Now his fans are waiting with bated breath for the release of Zero in December 2018. Mars transit to Aquarius in the final quarter of 2018 will bless his activities at work and make him taste success again. Mars transit to Pisces just before the end of the year, will ensure that SRK continues to enjoy his victorious feast well into 2019.
Suggested: Happy birthday Shahrukh Khan: 10 most stunningred carpet looks (Provided by IBT India)
Astroyogi wishes SRK a very happy birthday and a wonderful career in 2019.
Download the Microsoft News app for your Android or iPhone device and get news & live updates on the go. Follow our Lifestyle section in English and Hindi.