Love names Of celebs give couples ideas

Hindustan Times
08-08-2018
NEW DELHI-- Celebrity couples happily acknowledge the combo names coined by their fans, and that seems to be giving relationship goals to fans.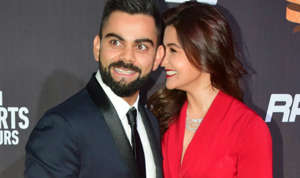 Names such as Virushka (Virat Kohli and Anushka Sharma), Saifeena (Saif Ali Khan and Kareena Kapoor Khan), Shoaika (Shoaib Ibrahim and Dipika Kakar), and now Raalia (Ranbir Kapoor and Alia Bhatt) have inspired the regular Joes and Janes to think of their own combos, to be put on their wedding cards.
So you have combos such as Swalit (Swati and Lalit) and Yasoni (Yash and Saloni) being used on pre-wedding albums, wedding venue props, hashtags on social media posts, etc.
(Video provided by Dailymotion)
Commenting on the trend, wedding card designer Punit Jasuja says, "Young couples want something personal for their wedding. That can be a logo inspired by the wedding decor or a crest representing their names and their union. They want to create a thread seen from beginning to end - from the invite to the thank you note. They want the event to reflect their personal touch."
Corporate professional Saloni Sharma got married to her childhood sweetheart Yash Sharma, and they chose Yasoni as their acronym. "Marriage means togetherness of two souls. We always wanted to be together and have a unique symbol for our relationship. We thought, 'Why not showcase it to the whole world that Yash and Saloni are together now'? I found this acronym interesting and quite cool," says Saloni, 28, adding that this has become a new trend. The couple put Yasoni on all items ranging from pre-wedding ceremonies to the honeymoon. She mentions "the amazing response from friends and relatives, who even started calling us by this name".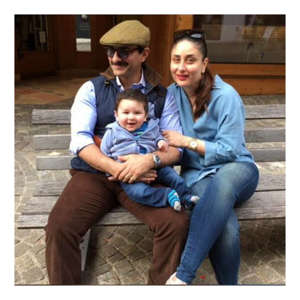 © Instagram via Movietalkies Another couple, Swati Mehrotra and Lalit Kumar chose Swalit as their love name. "We've been together for more than 10 years, so Swalit is a story of eternal love. I feel it's a cute way to show love and connection between two souls. Now people call us Swalit instead of using both names. All our stuff and social media has Swalit in it, giving two souls one identity," says Swati, 32, an accessory designer.
The acronyms are included in the photos as well. Wedding photographer Deepak Chandok says, "Modern couples are always on the lookout to do something that's trending and celebrities are always setting new trends. So, couples love to follow them. I've photographed couples who execute these acronyms in such creative ways that it's unbelievable."
Suggested: the most stylish celebrity couples are here (Provided by Photo Services)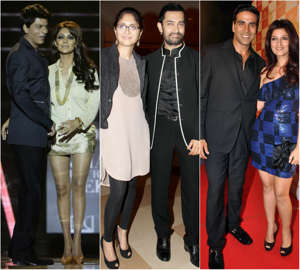 For any query with respect to this article or any other content requirement, please contact Editor at content.services@htlive.com
HT Digital streams Ltd