The age difference that's the same as Macron and his wife's but no one mentions

Indy 100
17-05-2017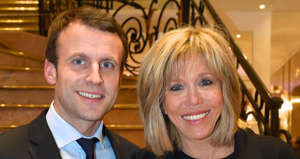 Brigitte Trogneux, a former teacher who walked away from the occupation in 2015 to support her husband, is 25 years President-elect Emmanuel Macron's senior.
They met when he was 15 and she was a married private school teacher. Her daughter was in the same class as her future husband.
She married Macron October 2007, 21 months after divorcing André Louis Auzière, aged 54, when Macron was 29.
Despite his victory in the second round of the French presidential election on Sunday night, the age gap between Emmanuel and Brigitte continues to vex some.
While many in the En Marche! movement love her (supporters chanted her name at a recent victory rally as he thanked her), others have voiced some disapproval at the age gap.
Emmanuel Macron, 15, kisses teacher, 40, now his wife Brigitte Trogneux | World | News https://t.co/VXhqUTuJSD

— JEEPEG (@jeepeg) April 25, 2017
Drama teacher/wife Brigitte Trogneux directed Emmanuel Macron's stage debut in school play at age of 15. Sorry, but that's weird. #tcot

— Jeannie-ology (@jeanniology) May 8, 2017
French Prexy aspirant Emmanuel Macron & Brigitte Trogneux's love story is sparking an inspiration that I shouldn't even be entertaining.

— MD (@vynderdonedat) April 27, 2017
It would be worth noting that not much clamour was made about the age gap between President Donald Trump, 70, and Melania Trump, 46, who have 24 years between them.
Nearly exactly the same, yet no one bats an eyelid.
How Did Emmanuel Macron Meet His Wife?

(Provided by Wochit News)
You may also like: Celebs with big age difference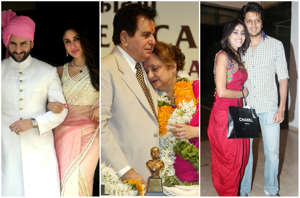 Celebrity couples with a big age gap