The Most Accepting Zodiac Signs Who Will Love You No Matter What

YourTango
13-11-2018
© Provided by NewsCred accepting zodiac signs

To be accepted. Isn't that what we all want? For someone else in this world to simply accept us as we are, warts and all. If only that were an easy request, and yet, the most accepting zodiac signs are rare people indeed.
Depending on astrology and when, where and what family you were born into, you might have a very inbred tendency to accept very little, even if your horoscope advises differently. Perhaps you are completely intolerant of certain aspects of a person's personality (perhaps that is also why you're alone). This inability to accept others as they are is isolating.
The truth is, no one likes the person who accepts nothing but ideals. Who needs to jump over hoops to impress a person, especially if you accept your own self? Ah, that's the kicker: self-acceptance makes it a whole lot easier to accept others, which means that the opposite stands true as well. 
Those who remain intolerant and unable to be accepting are usually equally as unable to accept their own selves as is. There's always something wrong, and so, in turn, those who feel there's always something wrong with themselves project that insecurity on to others. Hence, there's always something wrong with YOU. You been projected upon, and it feels just like intolerance.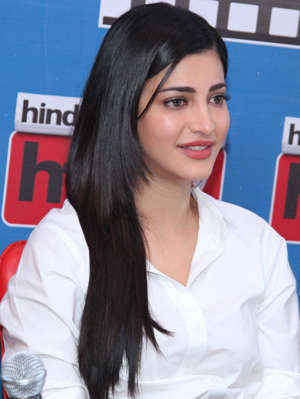 © Waseem Gashroo/Hindustan Times via Getty Images So, who makes up the group of folks who have actually risen above their own ego to allow the faults and frivolities of another into their acceptable world? Well, thankfully, many of us still do care enough to open our hearts to those less than robotically perfect. Who are the most accepting zodiac signs?
1. AQUARIUS (January 20 - February 18)
This group of people simply want an easy going life, and have caught on to the idea that if you accept others as they are, you might very well have an easier time in life. So, they ARE accepting, but they are also clever about it; they accept to avoid arguments and to make life a more pleasant experience, personally.

RELATED: 12 Memes That Perfectly Sum Up The Personality Traits, Strengths & Weaknesses Of An Aquarius Woman
2. CAPRICORN (December 22 - January 19)
One might not think Capricorn are among the more accepting of the zodiac signs, but this sign is highly intelligent, and we all know that adaptability is a sign of intelligence. It's based on survival; if you get along, you survive. If you attack, you get attacked.
So, Capricorn goes through life discriminating what's right or wrong for them, while understanding that it's sometimes best to simply accept, rather than fight.
RELATED: 25 Best Sea-Goat & Constellation Tattoo Ideas For Capricorn Zodiac Signs
3. CANCER (June 21 - July 22)
Cancer is one of the most open signs of the zodiac, and friendliness, warmth and an accepting attitude toward others is frequently found in one born under this sign. One might even say that Cancers are the most accepting of others' as they truly do have an interest in the ways of other people.
It's not that they are free from being judgmental — we all are — it's that they have an interest in their fellow human being and are willing to take the bad with the good.
RELATED: Which Zodiac Signs Are The Most (And Least) Compatible With Cancer
4. SAGITTARIUS (November 22 - December 21)
One of the more intensely passionate signs, Sagittarius can just about roll with any punch. And by punch, I mean someone else's "everything." Sag can deal with it. If you are a certain way, a way that breaks from the norm, Sag will probably support you in your abstract choices.
So, in a way, Sagittarius is mega-accepting for the reasons that they are so completely wacky and nutty in just about every department that they just naturally accept that, maybe you are too.
RELATED: Facts About The Sagittarius Zodiac Sign That Explain These Adventurous, Energetic People Perfectly
5. LIBRA (September 23 - October 22)
Libras have learned that being accepting gets them everything. Like flattery, which they use all the time. Libras have no intention of ever ruffling your feathers. It's not that they fear being disliked; in fact, they couldn't care less. It's that they just don't find it interesting enough to NOT accept you as you are.
In fact, Libra likes you as you are because they crave the different, and so, what another might find unacceptable, they find completely acceptable.
RELATED: 5 Things That Make Libras Completely And Utterly Irresistible
6. GEMINI (May 21 - June 20)
Another of the kind signs of the zodiac, Gemini has learned that arguing and all manners of expressed intolerance do one thing for them: waste their precious time, and Gemini has much better things to do than hang around judging others and getting nothing out of it.
Gemini has decisions to make, and we all know that could take years. Who has time to waste not accepting others as they are, when there are more important issues at hand, like, "Should I buy Coke... or Pepsi"? Decisions like that could take years to make.
RELATED: Facts About The Gemini Zodiac Sign That Explain These Deep, Childlike People Perfectly
Ruby Miranda is a New Yorker who learned astrology, I Ching and all types of cartomancy and numerology from her crazy, gypsy mother. She currently writes for a wide range of esoteric publications.
This article was written by Ruby Miranda from YourTango and was legally licensed through the NewsCred publisher network. Please direct all licensing questions to legal@newscred.com.

(Video provided by Dailymotion)
Download the Microsoft News app for your Android or iPhone device and get news & live updates on the go. Follow our Lifestyle section in English and Hindi.