Age-Old Beauty Secrets To Rejuvenate Your Glow This Festive Season!

Polka Café
11-10-2018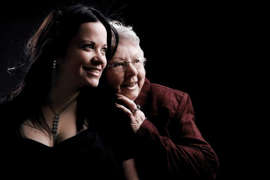 Image credit: Pixabay
Beauty & vanity have always been an essential part of women's lives since time immemorial. As far as the grooming needs are concerned, mothers have shared a special bond with their daughters in guiding them from their early days. They have passed down age-old beauty tips learnt from their respective mothers and so on. These beauty secrets are taught by mothers to their daughters and passed on from generations to generations creating a beautiful line of heritage. 
Download the Microsoft News app for your Android or iPhone device and get news & live updates on the go. Follow our Lifestyle section in English and Hindi.
Ask beauty queens about their secret to flawless skin and they would often come up with homemade family recipes for skin and hair care. These secret beauty tips are none other than clever kitchen tricks. Our own kitchen is a storehouse of wonderful beauty aids. Before technology and chemicals revolutionised the beauty industry, women only had these simple kitchen and home remedies to groom themselves. 
Here are some of the popular beauty tricks that have made way to our generation from centuries ago:
Multani Mitti:
Image credit: Pinterest
Also known as Fuller's Earth, this clay pack is largely popular for removing acne and blemishes; and also for evening the skin tone. It is used in many face packs even today for its wonderful healing properties. It has a high content of magnesium chloride which helps in reducing pimples. 
An easy remedy for pimples on the cheek and forehead: 
Mix a tablespoon of Multani mitti in a bowl with chilled rose water and a drop of lemon. Mix well into a paste and add this cool mixture on your cheeks and foreheads where you have pimples. Allow the paste to dry and then just wash off with plain water. Application of this face pack on your pimples regularly will reduce the pimples.
(Video provided by Dailymotion)
Chickpea Flour Facial:
Image credit: Pinterest
Commonly known as 'Uptan', this is used in many Indian homes for several decades. A coarsely ground chickpea flour is further mixed with lemon, honey, curd and turmeric. This is used as a face scrub to remove dead skin cells and make the skin soft and supple.
Curry Leaves for good hair:
Image credit: Boldsky
We often tend to remove curry leaves from our food. But curry leaves actually have a very high nutritive content. A curry leaves paste when applied on the hair, prevents hair greying and also helps to grow hair. They are rich in amino acids which prevent hair loss. Curry leaves also have high amounts of beta-carotene with prevent premature greying and thinning of hair.
Butter Facial:
Image credit: Bestfacialspasd
Certainly, an unconventional and less popular ingredient for beauty hacks, butter facial has oodles of goodness for your skin. The milk fat in butter makes the skin soft and supple. This tip should not be used by women with oily skin but could do wonders for dry skin.
Beauty Oils:
Image credit: Pixabay
Some of us are blessed to have grandmothers taking care of our well being and beauty, providing quick fixes and hacks for our beauty related woes. Older women in our community often have a good knowledge of essential herbs and oils and know exactly how these will benefit our skin. 
Some good examples of beauty oils for skin are almond oil and coconut oil. These oils have essential antioxidants beneficial for the skin. Similarly, massaging the hair and scalp with castor oil and coconut oil helps in healthy hair growth.
Such beauty secrets are family treasures which are passed on lovingly from mothers to daughters. They are free of harmful chemicals and only have beneficial effects on your skin and hair. So go ahead and try them out and watch your skin glow with natural goodness this festive season!
Suggested: Beauty tips from the British royals (Provided by StarsInsider)