Anand Ahuja has a style crush on Sonam Kapoor. 5 times their PDA made us all go aww

India Today
05-03-2017
Sonam Kapoor and Anand Ahuja might not have explicitly commented on their relationship status, but the Delhi-based businessman has no qualms in admitting to having a style crush on his rumoured girlfriend.
Sonam is a fashionista, and even Ahuja has fallen for her sense of style. And he made this little confession to a fashion magazine recently.
When asked whom did he have a style crush on, pat came the reply, "Sonam Kapoor."
Sonam and Anand's public display of affection has caught the fancy of many. It all began last year when Sonam was spotted with a mystery guy at success bash of Akshay Kumar's Rustom. It was soon revealed that he is a Delhi-born businessman who is into the fashion and apparel business. Despite the rumours, the Neerja actor maintained her single status.
But it all changed with the onset of 2017 when Sonam and Anand decided to 'keep it real'. Sonam posted a photo with Anand on Instagram and dropped major hints of making it official.
Well, that was just the beginning. The rumours of a relationship strengthened after Sonam's sister Rhea Kapoor shared a picture on Instagram which proved that Anand was very much a part of Kapoor family, and in fact, the lovebirds did not shy away from holding hands.  
Sonam and Anand teased fans with their banter on social media. Anand shared a picture of white orchids which were apparently a gift from Sonam, and the two indulged in some flirty banter on Instagram. Sonam wrote, "Orchids represent love perfection thoughtfulness and beauty,", to which Anand replied, "@sonamkapoor, they are also just pretty. #OhYouFancyHuh #ImNotThatFancy"
The stories got stronger, but the couple remained tight-lipped because they wanted their actions to do all the talking. And when Sonam joined Anand at Indian Art Fair last month, it was a clear indicator that the two are ready to make public appearances together.
The lovebirds have finally thrown caution to air and are ready to make things official. Interestingly, the two have been sharing pictures and videos on Instagram with the hashtag #everydayphenomenal. And this more than an indication that love is in the air. And this latest video shared by Sonam goofing around with beau Anand is too cute for words. 
ALSO READ: Sonam Kapoor and Anand Ahuja enter India Art Fair together
More on MSN:

Know your star - Sonam Kapoor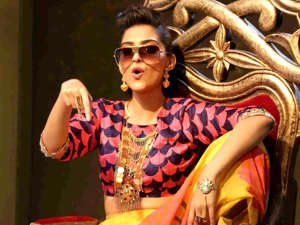 Know Your Star: Sonam Kapoor