Karisma Kapoor wore a REALLY blingy outfit, and our eyes haven't stopped hurting

India Today
4 days ago
For almost a decade now, the Kapoors have ruled over the Indian film industry. Apart from the acting skills that have trickled down from one generation to the next, they're also a family of the most well-dressed people one would expect to come across.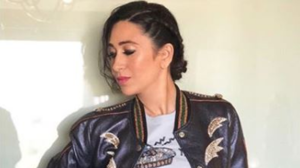 © India Today

From Rishi Kapoor's checquered pullovers becoming a rage, back in the days, to Kareena Kapoor's regal choice of sarees influencing her fans today--fashion runs in this family.
While there's hardly any occasion when one can find a Kapoor scion unimpressively dressed--especially with Ranbir and Kareena being the ultimate fashion icons--Karisma Kapoor has been dappling between fashion fabs and drabs for some time now.
The actress, who stunned in a velvet dress in the song Sona Kitna Sona Hai, and dazzled in a gold outfit in the popular track Le Gayi Le Gayi, was once Bollywood's much-loved fashionista.
Today, however, her sister Kareena Kapoor holds the title, while Karisma's sense of style has become a little monotonous.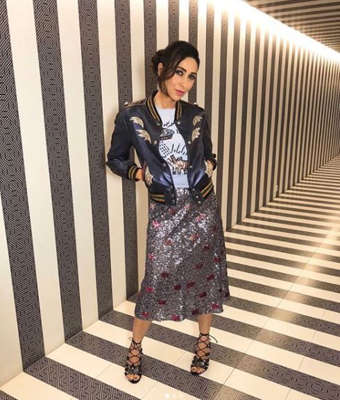 © India Today
Having given us dud looks in the recent past, Karisma let us down yet again, when she posted pictures on social media, where she can be seen clad in an eye-pinching attire.
In the pictures, Karisma can be seen posing in a gaudy skirt, boasting of silver-pink embellishments all over. Apart from being atrociously shimmery, the actress' skirt was also unflattering, and looked really bland.
What's more, the actress made a poor choice of throwing over a metallic-blue, varsity jacket on the embellished, white t-shirt she had teamed the skirt with. The glossy jacket and the embellishments on the tee were a tad too much to be paired with a skirt as blingy as that.
Adding insult to injury, she further tried to infuse some shimmer in her Coach ensemble by teaming it with a pair of studded, black, tie-up stilettos, which looked extremely mismatched. A pair of sporty, white sneakers could have worked wonders for you there, Karisma.

© India Today
The Raja Hindustani actress finished the shoddy look with a braided bun, and pink-hued makeup, making us wonder if she's obsessing over metallic-dressing.
More from MSN
In pics: Celebs who recycle outfits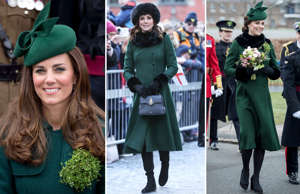 Famous people who recycle outfits
Also watch: Kareena and Karisma meet Hillary Clinton (Provided by IANS)

More from India Today

India Today