Prince Harry repeatedly thanked Meghan's makeup artist on their wedding day and this is why

Hello!
09-08-2018
© @Copyright HELLO! Hello! Magazine There's no doubt that Duchess Meghan looked truly beautiful on her wedding day in May to Prince Harry.
The public had no idea which makeup look the former actress would choose, so the world was pleasantly surprised to see Meghan's natural beauty shine through with minimal cosmetics.
The royal had accentuated her brown eyes with a thick sweep of mascara and eyeliner but chose a subtle nude lip colour and allowed her freckles to peek through a thin layer of foundation.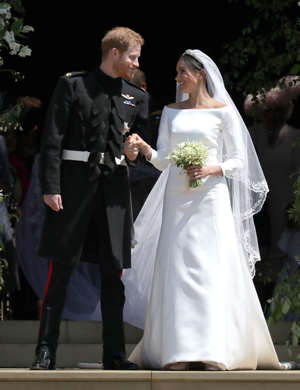 © Jane Barlow/PA Wire/PA Images Prince Harry and Meghan Markle leave St George's Chapel in Windsor Castle after their wedding. Now it's been revealed that Prince Harry loved his bride's makeup just as much as we did and thanked her makeup artist on their wedding day for his work.
Meghan's makeup artist Daniel Martin told Instyle magazine about her natural bridal look. He revealed that his and Meghan's vision was to showcase her 'best self'. He explained: "I know exactly what she does and doesn't like. After the ceremony Harry kept saying thank you. He was thanking me for making her look like herself." How adorable!
Related: Meghan, Duchess of Sussex: Style file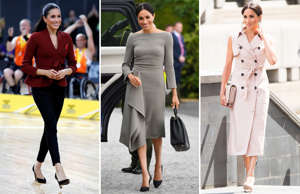 Daniel also recently told Elle.com that Meghan's "makeup look was very collaborative". It was also about not outshining her Givenchy gown. He revealed: "If Meghan had much more makeup on, her face would have been the focus and not the gracefulness of her dress. It would have been distracting, and that's what you don't want when the dress is the main attraction."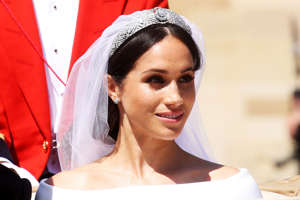 © Chris Jackson/PA Wire/PA Images Meghan Markle rides in an Ascot Landau carriage after her wedding to Prince Harry at St. George's Chapel in Windsor Castle. Daniel and Meghan clearly have a close, trusting friendship which was evident in her stunning makeup. After the wedding, Daniel posted a message to the Duchess on his Instagram page, writing: "My dearest Meghan, Thank you from the bottom of my heart for allowing me to be a part of such a memorable day, not only in your life, but in history. It was just like old times playing dress up and I'm looking forward to our next play dates together. Cheers to love my friend!!!"
His followers were full of praise for the natural look he gave Meghan. One wrote: "Congratulations on great, great work Martin. I love this look!" Another said: "So beautiful, fresh and glowing. You have set a new standard for makeup letting natural beauty shine through. Amazing!"
Watch: Meghan Markle's wedding dress designer spills details on how it came to be (provided by People)
More from Hello!!

Hello!