Shilpa Shetty's weird, yellow skirt could make you nauseous

India Today
12-04-2018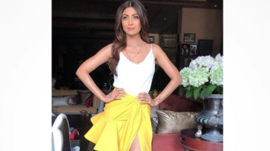 Shilpa Shetty has not been the most promising dresser of late. From wearing tacky sarees on occasions as big as Karvachauth, to wearing footwear no one else would ever dare to--Shilpa Shetty has been letting down her fashionista fans quite a bit of late.
Today, sadly, is again one of those days when Shilpa has taken a potentially brilliant outfit and ruined it till the point of no return.
Also read: Is Shilpa Shetty taking fashion inspiration from designer Masaba Gupta?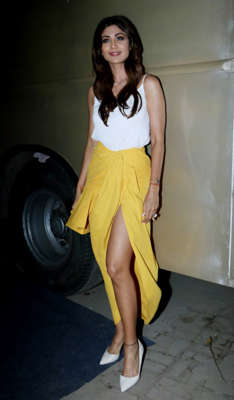 For a product-launch event recently, Shilpa wore this twisted yellow skirt with a loose white spaghetti top in chiffon. While the Massimo Dutti top was flowy and beautiful, thanks to its pristine colour, it was the weird skirt by Simon Porte Jacquemus that ruined her look completely.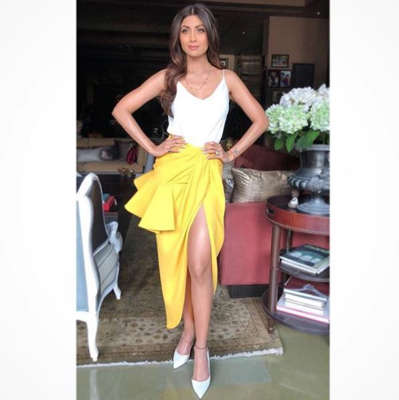 © India Today Shilpa-x597 Not only was the skirt a weird fit on Shilpa, it was the multiple layers of ruffles on the skirt that made it look untidy and gave the actress a slightly shabby vibe. Though Shilpa's decision to keep her hair loose and wavy worked well for her, we do wish she'd have accessorised the look better.
Also read: Shilpa Shetty wore a vintage jumpsuit, and it's just what you expect, fabulous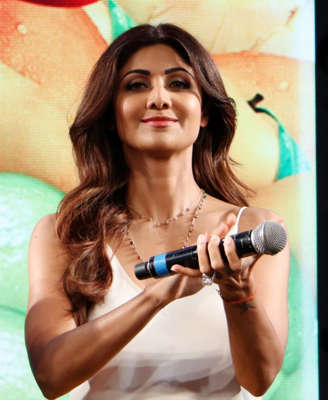 © India Today Shilpa_2-647x1407 In the name of baubles, Shilpa just wore a delicate double chain in the neck; a tiny pair of earrings might've worked wonders for the look.
Also read: Shilpa Shetty's no-diet fitness mantra will help you lose kilos without starving yourself
All in all, Shilpa's look was an absolute let down.
(Video provided by NDTV 24x7)
More from India Today

India Today