Sonam just pulled off 3 risky trends at one go, because she's a boss that way

India Today
06-03-2017
If the whole concept of power dressing had a face, Sonam Kapoor would've been it.
Nobody, we repeat, NOBODY can pull off a ruffled, plunging-neckline, culottes-styled jumpsuit like Sonam just did.
Channelise the trends seperately--the safe, predictable way? Sure. But Sonam's fashion choices have hardly ever followed conventions, and her latest Rosario Atelier outfit was no different.
Also Read: Sonam Kapoor just wore a denim saree with a belt, because why not
Last year saw flared and ruffled sleeves make a comeback. Another trend that dominated runways and closets was flared pants that end below the knees but above the ankles--aka culottes.
So Sonam's latest outfit just paid homage to both the trends while celebrating the eternity of the colour black.
More on MSN:
Know your star - Sonam Kapoor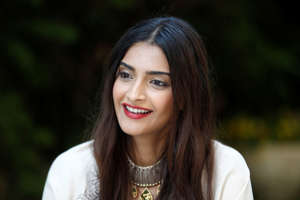 Sonam Kapoor turns 32