Wanna know the secret to a flawless skin? Well, slap yourself

India Today
17-10-2017
Aren't you always ready to try every trick in the book, every fad on the Internet, and every home remedy passed on to you in a bid to achieve perfect, glowing skin? In fact, you are more than willing to shell big bucks on extravagant beauty treatments and products that claim to turn your skin into porcelain--not quite literally, of course. 
But, the truth of the matter is that all such claims leave you disappointed in the end. So, why haven't you learnt from your mistakes, yet? Just stop splurging on your vanity and start slapping your face instead.
Wait, what? Was that a typo? Hell no! You read that right.
Go ahead and smack your face a little to shrink your pores, reduce appearance of wrinkles, and get pearl-like glowing complexion. And in case you are wondering what on earth are we talking about, then here's some info: face-slapping treatment is actually a Korean technique that aids in absorbing skincare products more efficiently and does wonders for dry skin.
Suggested:
Okay, we get it's a little hard to believe but according to a report published in Bustle, it's become quite a rage. "Face-slapping facial technique, in measured doses, increases circulations, unblocks energy, and is a stimulating, anti-aging practice meant to improve skin and make it look younger," it states.

"Chopping motion along the energy lines helps in relaxing the muscles and opening the energy lines. These energy lines, in Thai medicine are known as 'sen'. Not to mention, it also helps with micro-circulation, keeping the skin firm and toned. You can use the technique after cleansing versus a towel as it leaves skin plumped and a perfect canvas for applying skincare," says Gam Pukkalanun, massage therapist, Los Angeles in an interview to ABC News.
If are interested in trying this at home, then Marie Claire has some useful tips to offer. "To slap your moisturizers and serum into place, start by using the finger tips to gently and briskly pat the skin in an upwards and circular motion. It may sound loud, but you actually shouldn't be using too much pressure," states a report published in the magazine.
So, what are you waiting for? Get cracking. And in case you need some demonstration, this video can help. 
More on MSN Lifestyle: Tips & tricks to stay beautiful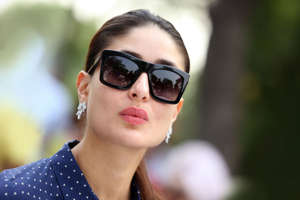 Tips and tricks to stay beautiful

More from India Today

India Today