Wimbledon stars reveal their glamorous side at champions' dinner - but will Federer and Muguruza dance together?

The Telegraph
17-07-2017
© Provided by The Telegraph Wimbledon champions Roger Federer and Garbine Muguruza swapped their tennis whites for glamorous evening wear as they arrived at the champions' dinner on Sunday night. 
The event, which marks the end of the tournament, took place at the Guildhall, London.
(Provided by Wochit News)
Traditionally, the men's and ladies' singles champions celebrate their victories by dancing together.
But a spokeswoman for the All England Club said there was no dance floor at the venue, and that part of the evening was discontinued in the 1970s.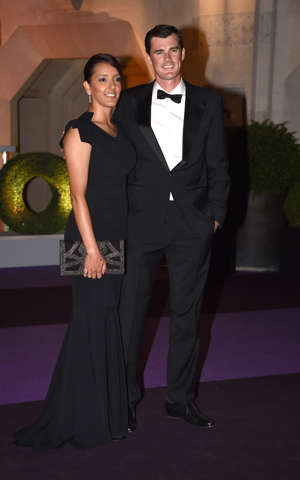 © LAUREN HURLEY /PA Jamie Murray and wife Alejandra Gutierrez That might not stop the 2017 winners though.
On Sunday night Spain's Muguruza tweeted "@rogerfederer are you ready to dance? #ChampionsDinner".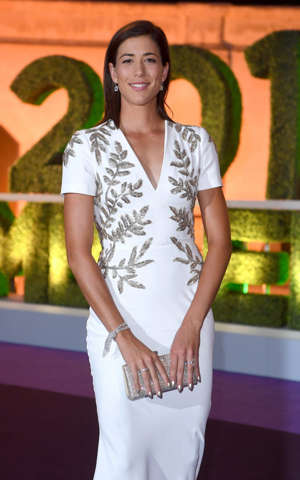 © KARWAI TANG /GETTY Muguruza was keen to dance The Swiss star replied: "Bring it on champ", as well as posting a selfie of himself on the way to the dinner, dressed in a suit and tie.
@rogerfederer are you ready to dance? #ChampionsDinner

— Garbiñe Muguruza (@GarbiMuguruza) July 16, 2017
On my way to the @Wimbledon champions dinner 🐧 pic.twitter.com/J1CLMosSkH

— Roger Federer (@rogerfederer) July 16, 2017
Last year Andy Murray declined to dance with women's singles champion Serena Williams, but later partied into the early hours of the morning at a London nightclub. 
The previous year Williams and Novak Djokovic did  take to the floor together.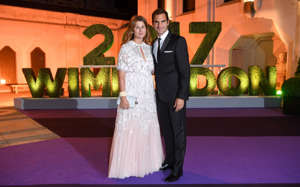 © KARWAI TANG/GETTY Roger Federer and wife Mirka The event will be a special night for Federer, who won his eighth men's singles title at SW19 on Sunday, an all-time record.
He beat Croatian Marin Cilic in straight sets, in an emotional final.
Muguruza, 23, lost a Wimbledon final to Serena Williams two years ago, but came back fighting on Saturday. She beat Venus Williams to win a second grand slam title.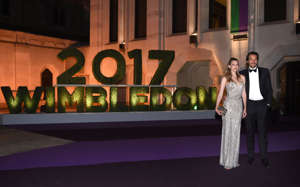 © LAUREN HURLEY /PA Tommy Haas and wife Sara Foster arriving at the dinner In a post-match press conference, when asked who she would prefer to dance with at the dinner, Muguruza said: "Roger. And I like Cilic, I have to say seriously.
"But I want to see if he's that elegant also dancing."
Related: Roger Federer, Garbine Muguruza steal the show at the Wimbledon champions dinner (Provided by Indian Express)
Roger Federer, Garbine Muguruza steal the show at the Wimbledon champions dinner