This coffee puzzle is completely baffling the internet

Indy 100
13-11-2017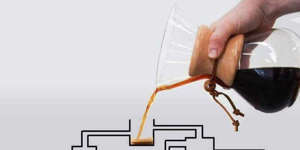 © Provided by Independent Print Limited A simple but confusing puzzle involving coffee has gotten a lot of people confused on Twitter. 
The logic quiz involves a pot of coffee being poured into a network of pipes which lead to four different mugs labelled 4, 5, 7 and 9.
All you have to do is figure out which mug will get the coffee first. 
Let's see who's brain works 😭 who gets coffee first ? 👀🤔 pic.twitter.com/CqCtIeKVsJ

— Purp 💜 (@_herbeautyxo) November 9, 2017
It look easy enough but it can be easily misunderstood.
Since it was originally posted by Twitter user Purp on Thursday it has gone viral and some people are completely stumped. 
4...9....7.....5 in that order

— Rγαη Fυgαζí 🇱🇨 (@HALFyute) November 9, 2017
Lmaooo nope 😭

— Purp 💜 (@_herbeautyxo) November 9, 2017
4 🤔

— 😈🤷🏽‍♂️ (@RyoIsMyName) November 9, 2017
9 is blocked off! All are except 5

— abbey mae (@Espe0nn) November 10, 2017
Isn't it 9, 4, 7, 5? (9 first because the distance between the tubes are much shorter than 4.)

— Elite Lucky Gamers ® (@eliteluckygamer) November 10, 2017
4. 9 ain't getting any

— Mickey (@MickeyWatp1_) November 10, 2017
The key to solving the puzzle is to study the maze of pipes really closely and then you will find out that there is only one possible destination for the coffee. 
Have you figured it out yet?
The answer is mug number 5 as all of the other pipes are sealed off.
More observant Twitter users managed to solve it without any trouble.
Noticed that not all faucets are open... the ONLY ONE that will even get fluid in it is 5 https://t.co/LeboinVA3R

— NiceHands (@ButtaSW) November 10, 2017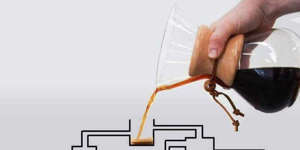 5 🤦🏽‍♀️🤦🏽‍♀️🤦🏽‍♀️🤦🏽‍♀️ https://t.co/aRIg3a2TQd

— Lightskingodess 👑 (@jeadeAbigaelle) November 10, 2017
5 because all the other ways are closed if you look closely. https://t.co/2Zd1ppUoGy

— Aint No Fun When The Rabbit Got The Gun (@BrandyLuvli) November 10, 2017
Uhh, yes lol pic.twitter.com/ZJoEqk3qU0

— abbey mae (@Espe0nn) November 10, 2017
HT Daily Mail
More: People absolutely love this maths puzzle
(Provided by Hello Giggles)