Vastu beautiful: Tips for a beautiful home
Setting up a home of your dreams is always an idea that's pretty much a part of your bucket list. Here are easy insights into creating one.
5 tricks to ward off negative energy from your home
© Aishwarya Dudha Best direction to plant TulsiAccording to Vastu, choose North or North-East direction of the house or balcony to keep a Tulsi plant. Those who believe in the effects of good and bad energy use Feng Shui to decorate their homes. This ancient art, which has been practised in China for centuries, prescribes guidelines for placing the furniture, appliances and accessories in a certain way to enable the flow of energy or chi in the home. Read the complete article here.
Vastu tips to organize furniture in your home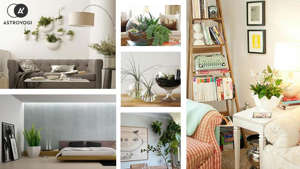 © astroYogi.com Plants Which Can Detoxicate Your Home According To Vastu Vastu have suggested a norm for placement of every element in relation to earth so that the energy is harmonized and is in balance with its surroundings. The principles of Vastu come with a set of rules to make our life easy and home a happy place. It says that more accessories and furniture should be placed in the positive areas as compared to the negative zones. Read more here.
8 things to keep in mind before designing your home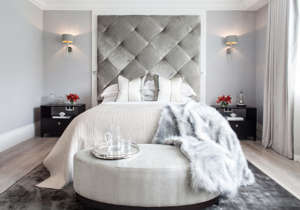 © homify / Adelina Iliev Photography Photography for Kingshall Estates / Vastu Interiors - House in Northwood, London: modern Bedroom by Adelina Iliev Photography If you're planning to build a new house or renovate your home, here are some things you need to know before you start. It is of utmost importance that you get the design right as there is no space for mistakes, and you don't want any regrets later on. For more, click here.
8 Vastu tips to attract money into your home 

© Aishwarya Dudha To hang photos of the deceased in your house , vastu has some rules that you should follow. As much as you wish to pay your respects and show love to those who have passed away, it is necessary to not let the negativity effect your home and its occupants. Go through the slides to know more. Do not keep photos of deceased ancestors in the mandir (temple) of the house. This is considered inauspicious as per vaastu. According to the Indian mythology, Lord Kuber is the God of wealth. Keep the God happy and money will surely flow into the house. The best thing is that it is quite easy to keep Lord Kuber happy, just follow these simple Vastu tips. Click on the link for more.
5 things to avoid in your home according to Vastu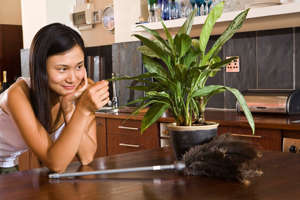 © Getty Images

Vastu shastra, which literally translates to "science of architecture", is an ancient Indian philosophy of architecture. It depends on the five basic forces of nature- the sun, wind, water, earth and space and the different energies that originates from them. By following the principles of Vastu, these energies can be balanced and adjusted to enhance peace and prosperity in homes. Check out more here.
(Video provided by Real Simple)