9 big breaks that launched business empires
1. Richard Branson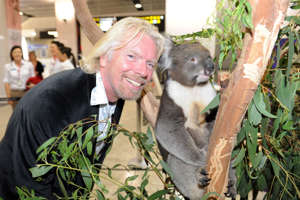 Richard Branson is the founder of Virgin group that includes a total of 400 companies. Virgin started off as a record store and slowly expanded to several other businesses. Virgin entered airlines business in 1980s and now it runs a hugely successful airline – Virgin Atlantic.
Branson started his career when he was just 16. He launched a magazine called Student, which didn't do as well as he had hoped but soon he stumbled upon the idea of opening a record studio and hired a singer - Mike Oldfield. Oldfield wrote a song called "Tubular Bells" that went on to become a mega hit, topping the UK charts for nearly 247 weeks. The London native told the Business Insider, "On the back of that, we built a record company," he told us, "and one thing led on to another from there."
2. Henry Ford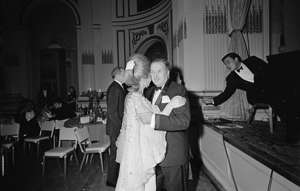 Henry Ford was the man who gave us Ford Motors. Born in Michigan, USA, the industrialist supported the development of assembly line technique for mass production of cars. Consequently, Ford developed the first car that was affordable even by the middle-class people.
For Ford, it all started when he built a carburetor for the mayor of Detroit in 1898. According to the Business Insider, the mayor granted Ford a patent for that, enabling him win investors and thereby launch Detroit Automobile Company in 1899.
3. Bill Gates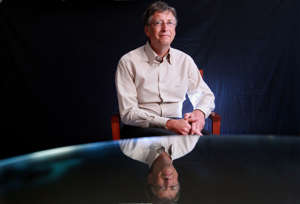 The founder of Microsoft and currently the world's richest man (according to Forbes), Bill Gates gave the world Windows and Personal Computers (PC). In the later years of his life, Gates became a renowned philanthropist and now he's the co-chairman of the Bill and Melinda Gates foundation with wife Melinda.
Gates, who was enrolled at Harvard, dropped out of the college in 1980 to lead a small technological firm that he had launched called 'Microsoft,' according to the Business Insider. Gates' company got a big opportunity when IBM came calling. IBM wanted to bring a cheap computer to the market, and needed an operating system to make it click. Although Gates and Microsoft didn't have such operating system in place at the time, they soon created one.
4. Steve Jobs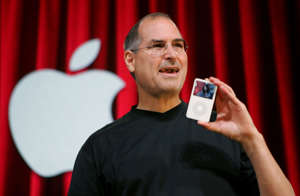 One of the technological visionaries of the past 50 years, Steve Jobs founded Apple in 1976. Jobs is often been labelled the "Father of the Digital Revolution."
According to the Business Insider, Jobs became intrigued by the use of at-home computers in 1975. He and friend Steve Wozniak got together to build a circuit board for the same, deciding at the time to sell them at double its cost. The big break arrived when Jobs went to an electronics shop and asked if it was interested in purchasing the same. The shop, Paul Terrell's Mountain View store, asked Jobs to make fully-assembled computers instead. He promised to purchase 50 such computers, each for US $500, giving Jobs the platform he needed.
5. Jim Koch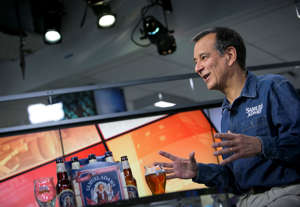 Jim Koch is the co-founder and current chairman of Boston Beer Company, which manufactures Samuel Adams beer. The Atlantic even describes him as 'The Steve Jobs of Beer.'
Koch launched Boston Beer Company in 1984, but it wasn't until 2013 that he became a billionaire. What propelled Koch to get into the Beer business was the fact that there weren't many good American beers in the market and the ones that were imported, weren't fresh enough by the time they arrived. Koch, in fact, called American beer "basically a wasteland," according to the Business Insider.
6. Larry Page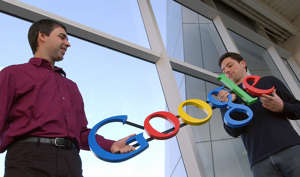 Larry Page, along with Sergiy Brin, founded Google — one of the biggest companies in the world today — back in 1998. Page is currently the CEO of the company and has a net worth of US $29.6 billion.
For the first four years, Brin and Page weren't making much money. In 2002, they heard of a website called Goto.com, which was selling keywords for a particular search and listing the websites with those keywords at the top. According to the Business Insider, this served as a motivation for Page, resulting into the launch of their own style of keyword search – AdWords Select.
7. Sheryl Sandberg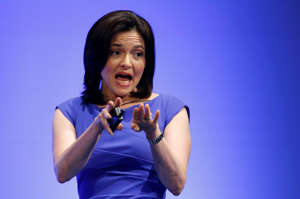 © AP Photo/Shizuo Kambayashi, File 6. Sheryl Sandberg

The current COO of Facebook, Sheryl Sandberg was actually a Google employee at one point of time. From 2001 to 2008, Sandberg served as Vice President of Global Online Sales and Operations at Google. Although Mark Zuckerberg wasn't planning on hiring anybody when he met Sandberg, he changed his mind when they made an instant connection.
Sandberg's big break was of course getting hired by Google. She, however, was quite apprehensive about joining the company when she received the call. According to the Business Insider, she told Google's then CEO Eric Schmidt that none of Google's qualities hit her criteria for the kind of job she wanted to do. After some persuasion, however, she decided to go for it, and the rest, as they say, is history.
8. Howard Schultz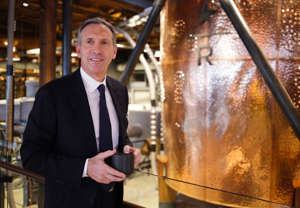 Howard Schultz may now be Chairman and CEO of Starbucks, but he wasn't the one who founded it. Starbucks was actually founded by Jerry Baldwin, Zev Siegl and Gordon Bowker, from whom Schultz purchased it in 1988.
Schultz used to be the Director of Marketing at Starbucks when the company was just a coffee supplier. On one of his business trips to Milan, he found out that the city had numerous coffee shops. Schultz told the Business Insider, "There were 1,500 alone in the city of Milan, a city the size of Philadelphia," he said. "They were on every street corner, and all were packed." It was here that Schultz realized that Starbucks should be more than just a coffee supplier, and perhaps be place where people could sit and socialize.
9. Sam Walton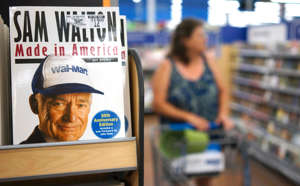 Sam Walton founded Walmart in 1945. However, opening the first store wasn't easy because for that, he had to take a loan of US $20,000.
'Every successful man has a woman behind him' and that certainly was the case with Walton. After making a chunk of money, Walton didn't want stay in a small town in Arkansas. His wife, however, was sure that they must stay in a small town. And that turned out to be a boon for him as he later revealed to the Business Insider that, "small-town communities were a relatively untapped population for discount retailers."