How Mukesh Ambani views the future of internet in India

Livemint
18-03-2018
Mumbai: India is poised to take the lead in internet services in areas such as smart devices, energy, digital transactions, and life-sustaining human values, said Mukesh Ambani, India's richest man and promoter of Reliance Jio Infocomm Ltd.
Clubbing them under a so-called "internet-of-everything" umbrella, which includes Reliance Jio's services in the communication, content and commerce space, Ambani said that India has just scratched the surface in the field of internet services.
"I believe that India is well positioned to combine its demographic, technological, entrepreneurial and civilizational strengths to seize this opportunity," Ambani said in London after receiving the Financial Times-ArcelorMittal award for "boldness in business".
READ: Telecom venture Jio was seeded by Isha, says father Mukesh Ambani
Through Reliance Jio, Ambani has created an internet company that first disrupted the Indian telecom market by offering data at ultra-low rates. It now plans to capitalize on its network to connect "nearly 1.9 million schools and over 58,000 universities across India".
"The idea of Jio was first seeded by my daughter, Isha, in 2011. She was a student at Yale (in the US) and was home for holidays. She wanted to submit some coursework, and she said, 'Dad, the internet in our house sucks'," Ambani recalled.
Reliance Jio has often described itself as a company whose identity is in stark contrast with that of a traditional telecom company, and plans to leverage its network to create business models in areas such as education, health, entertainment, banking, etc.
Meet the richest people of 2018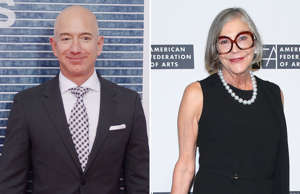 For the record, in less than 18 months of its operations, Reliance Jio has a customer base of 160 million customers.
It has introduced a 4G LTE feature phone called Reliance Jio Phone, which is offered free to customers for use with a deposit of Rs1,500.
"The result has been stunning... 300,000-500,000 Indians are migrating daily to Jio Phone," Ambani claimed.
Ambani said that there would be scope for internet services to power next-generation smart devices.
In the field of energy, Reliance Industries Ltd's focus area, the internet could be used to develop smart sensors, smart grids and distributed energy generation to lay the foundation of India's energy security, Ambani added.
ALSO ON MSN: All about WhatsApp UPI payments changes
(Video provided by NDTV)