Dhanteras 2017: Gold Prices Drift Lower As Buyers Turn Cautious

NDTV
17-10-2017
Gold price was subdued today even on the auspicious occasion of Dhanteras 2017 due to negative global cues. Spot gold was trading at Rs 29,708 per 10 grams with a loss of 0.54 per cent in Ahmedabad at the Multi-Commodity Exchange (MCX).
At the futures market in MCX, gold rate for delivery on December 5, 2017 was 0.48 per cent lower at Rs 29,712 per 10 grams as of 1:33 pm. Analysts said that apart from profit-booking by speculators at existing levels, fresh weakness in gold rate overseas weighed on gold futures.
Analysts are not very hopeful of an uptick in gold demand during Diwali. "Even this Diwali, we will see gold buying like every year but nothing overwhelming that significantly lifts demand. This again, in a way, is a reflection that India continues to remain a price taker and global macros continue to set the price of gold. Given that the dollar index has appreciated over the past two days, some correction in gold prices is being seen despite auspicious buying during Dhanteras," said Chirag Mehta, Senior fund Manager, Alternative Investments, Quantum Mutual Fund.
(Video provided by Times of India)
Meanwhile, spot silver was trading at Rs 39,569 per 1 kilogram with a loss of 1.13 per cent.
Silver, for delivery on December 5, 2017, was also trading lower at Rs 40,030 per kilogram, with a loss of 0.77 per cent.  
SEE: 25 fascinating facts about gold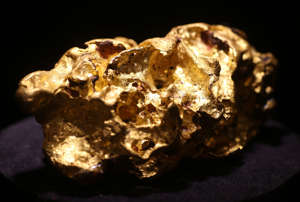 In global market, spot gold rate was down 0.4 per cent at $1,289.20 an ounce, as of 0706 GMT (12:36 pm in India), while US gold futures for December delivery slipped 0.9 per cent to $1,291.70 per ounce, according to news agency Reuters. Gold prices came under pressure of a firmer dollar but worries over geopolitical tensions in the Middle East and on the Korean peninsula kept further losses in check.
Meanwhile, Finance Minister Arun Jaitley today launched gold options trading on MCX and said this is one of the steps towards formalising gold trade. After the success of the gold options, MCX said it will approach the regulator Sebi (Securities and Exchange Board of India) seeking permission for other commodities like cotton, crude palm oil, silver and copper.
Dhanteras is considered to be a fortunate day to buy gold, silver and utensils.  
(With agency inputs)