Deadline to implement Aadhaar virtual ID extended to Oct-end

Livemint
05-09-2018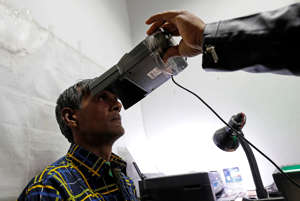 © Reuters
New Delhi: The Unique Identification Authority of India (UIDAI) has extended the timeline for the implementation of virtual ID, UID token and limited e-KYC (know your customer) for authentication user agencies, including banks and financial institutions, by two months to October-end. Earlier, the deadline for migration to the new system was 31 August.
The move comes after certain entities requested the Aadhaar-issuing authority for more time to complete the migration to the new system as they were at various stages of implementation of the virtual ID, UID token and limited e-KYC, said UIDAI in a circular dated 30 August accessed by Mint.
However, according to UIDAI, telecom companies and e-sign providers not using the upgraded systems beyond 30 July shall be charged ₹0.20 for every transaction.
In Pics: These everyday words are actually brand names
The virtual ID is a 16-digit random number mapped with the Aadhaar number. It can only be generated, replaced or revoked by the Aadhaar number holder. It has been introduced so that the actual 12-digit Aadhaar number need not be shared for authenticating identity. The move is part of UIDAI's initiative to put in place multilayered security to reinforce privacy for Aadhaar holders.
UIDAI has introduced two categories of an Authentication User Agency (AUA)—an entity engaged in providing Aadhaar-enabled services. Local AUA, which is the limited KYC category, and a global AUA, will have access to e-KYC using the Aadhaar number. An AUA may be a government, public or a private legal agency registered in India, which uses Aadhaar authentication services provided by UIDAI.
All banks, including commercial banks, payment banks, regional banks, rural banks, cooperative banks, small finance banks, life insurance companies, housing finance companies and the National Payments Corporation of India (NPCI), have been categorized as global AUAs. Prepaid payment instruments (PPIs), non-banking financial companies (NBFCs), telecom operators and non-life insurance companies are among those classified as local AUAs.
Also watch: A full-fledged global currency war can affect India
(Video provided by Business Today)
UIDAI has asked local AUAs, which will have limited access to Aadhaar data through a virtual ID, to delete all Aadhaar numbers in their databases by 31 December. "The timeline for local AUAs to replace Aadhaar numbers with UID tokens and delete Aadhaar numbers from their databases has been extended up to 31.12.2018," said a UIDAI circular.
In case they fail to meet the deadline, UIDAI shall be free to take action under the Aadhaar Act, 2016, including imposition of financial disincentives and termination of licence key, the circular added.
Last week, UIDAI had extended the deadline for banks till 1 November for minimum Aadhaar enrolments and updations in identified branches. It had also asked banks to ensure that at least eight enrolments or updations are carried out daily in each stipulated branch from 1 November, to avoid financial disincentives to be applicable from July 2018.
Download the Microsoft News app for your Android or iPhone device and get news & live updates on the go. Follow our Finance section in English and Hindi.