Debit Card Vs Credit Card: When to use debit card and when you should go for credit cards?

The Financial Express
10-09-2018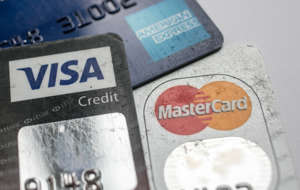 With the advent of many new payment form factors, today the customer has many payment options available — debit cards, credit cards, prepaid cards, m-wallets etc. The most preferred options are debit cards and credit cards, but do you know when a credit card should be used and when you should go for debit cards?
1. Consumer behavior
If you are prone to unnecessary expenditure and want to stop being spendthrift, a debit card is a safer option. It allows you to spend only as much as you have in your savings account, so you can spend immediately and be done with it. But if you know how to use a credit card judiciously and can be responsible enough to pay monthly bills on time, then use a credit card by all means.
In Pics: Best ways to cut monthly bills
2. Associated benefits
Debit cards simply help you keep a grip on your expenses. Credit cards come loaded with benefits — there are umpteen reward points and loyalty programs that your card could be linked to, in addition to cash back and discount programs on various merchants in retail, travel, e-commerce, electronic retail etc. Many cards sweeten the deal with a joining bonus too. People often use credit cards for the frequent flyer miles that they can accumulate. So if you are looking for more rewards and benefits, credit cards are a great payment mode.
3. Type of purchase
If you are shopping at small establishments/mom-and-pop stores, you may want to use a debit card and save your credit card for expensive purchases, so your savings account is not debited of a large amount at one shot. (Just for information, debit cards are preferred by merchants as they have to pay lesser fees for accepting debit transactions as compared to the credit card fees they pay). Also, credit cards are preferred during foreign vacations as fraud monitoring is stricter and many countries accept only credit cards for bookings.
Also watch: Never pay in cash for these things. Use a credit card instead
(Video provided by Buzz60)
4. Safety against fraud
Both credit and debit cards are safe to use in India, thanks to the additional factor of authentication required to validate any transaction. The only drawback is that in case of fraud on a debit card, the fraudster could clean out your account in a jiffy before you raise an alarm. When it happens against a credit card, you can raise a chargeback and get appropriate reversals before the credit card bill hits you.
Nowadays, EMI on cards are available on both debit and credit cards. In reality, both forms of payment cards provide some very useful benefits, but if credit cards are not used wisely, you could end up with a bad credit score and pay late payment fees and interest charges. For debit cards, all you need to do is maintain a sufficient balance that allows you to spend as you want.
Download the Microsoft News app for your Android or iPhone device and get news & live updates on the go. Follow our Finance section in English and Hindi.
More From The Financial Express

The Financial Express