10 biggest stories you may have missed this week
1) Supreme Court gives Sahara 3 months to arrange Rs 10,000 crore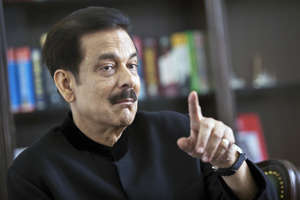 © Bloomberg Supreme Court gives Sahara 3 months to arrange Rs 10,000 crore
The Supreme Court on Monday granted the Sahara Group an additional three months to furnish a final proposal to secure bail for its chief Subrata Roy who has been languishing in Tihar jail for the last one year.
The apex court granted the conglomerate three more months to gather Rs 10,000 crore by selling parts of its luxury township Aamby Valley and other properties to secure Subrata Roy's release.
But raising funds by selling local properties such as the Aamby Valley township outside Mumbai, which has luxury villas and a golf course, will be tough in a market that has yet to recover from a painful economic slowdown.
ALSO READ: Sahara employee commits suicide after not getting salary for 4 months
2) US L-1B visas now easier to get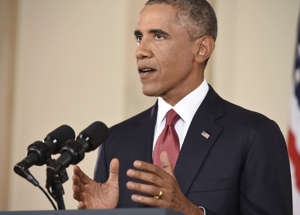 © Bloomberg US L-1B visas now easier to get

US President Barack Obama on Monday announced an easing of the process to obtain L-1B work visas for corporate executives, a move that could end the large-scale harassment of IT professionals from India and make it easier for Indian companies to take employees to the US.
Such a move, Obama argued, would attract larger foreign direct investment to the US. "I'm pleased to announce a new action I'm also taking to make it easier for global companies who are present here today to launch and invest in the US. My administration is going to reform the L-1B visa category, which allows corporations to temporarily move workers from a foreign office to a US office in a faster, simpler way," said Obama in his address to the SelectUSA Summit. "And this could benefit hundreds of thousands of non-immigrant workers and their employers, that in turn, will benefit our entire economy and spur additional investment."
3) India's economy likely to grow 8% in next fiscal: Fitch Report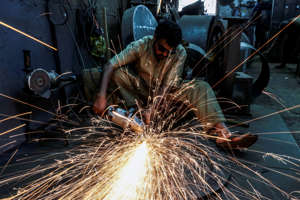 The country's economy is likely to clock 8 per cent growth in the next financial year and 8.3 per cent in 2016-17, says a report.
"India is the only BRIC country, where growth will accelerate, to 8 per cent in FY16 and 8.3 per cent in FY17, based on revised data series," Fitch said in its report on Global Economic Outlook.
The forecast has been made taking in reference the revised GDP data series.
The Central Statistical Office has recently changed the base year for calculation of GDP to 2011-12 from 2004-05 earlier. The Central Statistical Office has recently changed the base year for calculation of GDP to 2011-12 from 2004-05 earlier. (Reuters)
The agency's earlier forecasts were 6.5 per cent for 2015-16 and 6.8 per cent for 2016-17, based on the old series.
4) Why Ratan Tata invested his money in Urban Ladder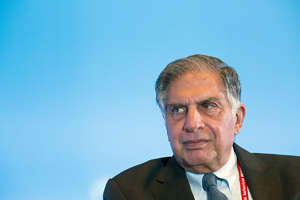 The undisclosed investment of Ratan Tata, the chairman emeritus of Tata Group, in online furniture company Urban Ladder is due to his personal interest in furniture and his background in architecture, the company's chief operating office and co-founder Rajiv Srivatsa told NDTV.
"The fourth round (of funding) we are not divulging the exact details is where Mr Ratan Tata participated and you can see that he is very active in the e-commerce industry in India with multiple other investments and follows our company even closer because he has a big passion for furniture being an architect himself," Mr Srivatsa said.
5) Is the Modi magic over as business confidence falls?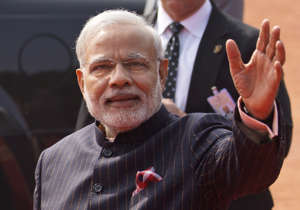 How can the economy grow, and be expected to grow, at such a fast rate when corporate data indicates stagnation and pessimism? On the day the Asian Development Bank joined the International Monetary Fund in projecting that India's economic growth will overtake China's in the next fiscal year, yet another sentiment indicator showed business confidence falling.
Is the Modi magic over as business confidence falls?
The MNI India Business Sentiment Indicator fell by 4.8% to 63 in March.
6) Fare wars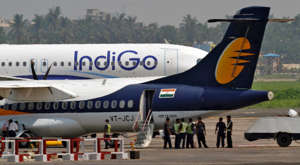 © Reuters Fare wars
Domestic carriers have announced a series of discounted ticket schemes to attract customers in the January-March and July-September quarters, which are traditionally considered a low-travel demand period.
Most recently, IndiGo announced a domestic all-inclusive fares starting as low as Rs 1,395.
AirAsia India recently rolled out a promotional offer under which all-inclusive tickets, priced from Rs 550, for travel between September 1, 2015 and May 31, 2016.

GoAir had also rolled out a limited period low fares scheme, offering one-way tickets priced as low as Rs 999 with a more than four months validity period for travel across its network.
Last month, SpiceJet had announced a 'cheaper-than-train-fares' sale, under which all-inclusive one-way air tickets were priced as low as Rs 599.
7) Heinz, Kraft to create world's No. 5 food company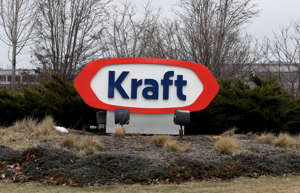 For a deal that will create the processed-food equivalent of an oil-tanker, the merger of H.J Heinz and Kraft Foods Group Inc. was turned around at a dizzying speed.
In just 10 weeks, starting in mid-January, the two companies agreed to the $46 billion deal, orchestrated by private-equity firm 3G Capital and Warren Buffett's Berkshire Hathaway Inc., which teamed up to buy Heinz a couple years ago.
The fact that each side was represented by a single investment-banking firm helped speed the negotiations, according to people familiar with the matter. So did the pressure on Kraft chief executive officer (CEO) John Cahill to get a deal done—or see 3G do a transaction with someone else, they said.
Read more: How Kraft merger with Heinz was put together in speedy 10 weeks >>
8) Flipkart aims to create 20 lakh jobs in 2015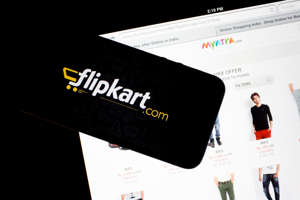 The Bangalore-based firm expects 60% of this employment to be generated in the logistics and warehousing sector. "Sellers on our marketplace have been directly responsible for driving employment within their own communities. In fact, e-commerce support facilities like merchandizing, buying, packaging and cataloging have generated more than 75,000 jobs in the last one year," Flipkart senior vice-president (marketplace) Ankit Nagori said in a statement.
Going by past trends, Flipkart is confident that it will "generate close to two million jobs this year", he added. The rapid development of the e-commerce ecosystem in India will contribute towards the generation of employment across sectors. Last year, over half a million jobs are estimated to have been created in the e-commerce space.
9) Google's new CFO gets $70 million for defecting from Morgan Stanley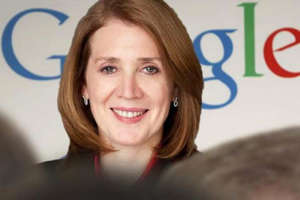 © Financial Express Google's new CFO Ruth Porat gets $70 mn for defecting from Morgan Stanley
Google's new chief financial officer, Ruth Porat, is being paid more than USD70 million for defecting from the same job at investment bank Morgan Stanley.
The lucrative pay package disclosed in a regulatory filing yesterday underscored how much Google prized Porat, who is considered to be among the most powerful women on Wall Street.
Porat, Morgan Stanley's CFO since 2010, will start her new job May 26. Shortly after her arrival, Google will award her stock valued at USD 25 million and then dole out another bundle of stock worth USD 40 million next year.
Google Inc. also is giving Porat a USD 5 million signing bonus to supplement her starting salary of USD 650,000.
Morgan Stanley paid Porat a USD 1 million salary in 2013 as part of a USD 10.1 million pay package.
10) Infosys, Wipro on the cusp of a turnaround?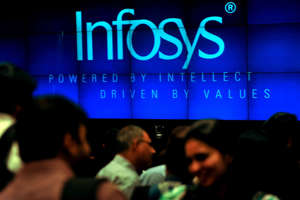 © Corbis Infosys, Wipro on the cusp of a turnaround?

Change isn't easy. Neither for 53-year old U.B. Pravin Rao, nor for 34-year-old Infosys Ltd, India's second largest information technology (IT) services firm, where he is the chief operating officer (COO).

An electrical engineer by training, Rao is at the centre of change that is sweeping across the Bengaluru-based company as it seeks to return to industry-beating growth rates and recapture the status of IT industry bellwether that it has lost in the past three years.
Rao is implementing the strategy—known as "New and Renew"—that Vishal Sikka introduced after taking over in August as the first non-founder chief executive officer (CEO) of Infosys. Sikka and Rao are goading Infosys to embrace new-generation technologies, including automation and artificial intelligence, to regain its past glory.