10 Expenses You Can Cut Today

U.S. News & World Report
01-10-2015
© Getty Images, Provided by U.S. News & World Report Ditching your gym membership or finding an alternative to that $4 morning coffee can help you cut costs. Household expenses often have a sneaky way of getting past you without you noticing. In fact, many of the costs you're shelling out for on a daily or weekly basis might be ones that you can cut from your budget altogether. Here are 10 expenses you should consider getting rid of today:
1. Cable
The average 2015 cable bill is expected to reach $123 per month, according to the market research company NPD Group . But the Internet makes paying for cable unnecessary, says Ginger Dean, founder of girlsjustwannahavefunds.com. "If you only watch certain shows, then paying for a fully loaded cable package might not be the best deal for your wallet," she writes. Services such as Hulu, YouTube, Netflix and Roku can satisfy your TV fix for a drastically reduced rate or for free.
2. Cellphone

© REX/Mood Board The average monthly cellphone bill was $148 at the end of 2013, according to research firm Cowen and Company. The survey of 1,876 customers found other cellphone providers weren't much cheaper, with monthly Sprint bills running $144 and T-Mobile at $120. "Monthly plans like these must be wreaking havoc on family budgets all over the country," says Holly Johnson, founder of ClubThrifty.com. "And, even for those who can afford it, it has to hurt." Luckily, there's a way to ease that pain – by not signing up for an expensive two-year contract. Many cellphone carriers offer low-cost plans with no long-term contract commitments. For instance, the average Republic Wireless no-contract plan was about $14 in August, and Straight Talk Wireless offers no-contract plans for as low as $30 per month.
3. Energy bills
Nothing sets fire to your wallet like a blazing heating bill. But did you know you can save 3 percent on your heating bill for every one degree you lower the thermostat? "If you normally keep your apartment temperature at 75 degrees and lower it to 72 degrees, you'll save 9 percent on your utility bill or 9 cents on every dollar," says Niccole Schreck, rental expert for Rent.com.
4. Transportation
If you live in a city, taking public transportation can help you save money on gas and auto expenses. "With cost-saving and eco-friendly options like buses, trains and subways available, there's no need for you to be making a car payment and paying for car insurance each month (and, let's face it, accruing a few parking tickets every now and then)," Schreck says.
5. Dining out

© OJO Images/REX "Eating out often costs more than cooking at home, so even if you hate cooking, it pays – literally – to do some reading up on easy, fast recipes," says Mint.com spokeswoman Holly Perez. Avoid the temptation to pop in a fast food joint or restaurant for lunch by making large dishes over the weekend, freezing them and then bringing portions to work the next week.
6. Gym membership
The average gym membership costs $40 to $50 per month, which adds up to hundreds of dollars a year, says WiseBread blogger Sabah Karimi, but you can work out and not pay a penny. "You could sign up for fitness classes at a neighborhood recreational center, join the YMCA, take advantage of a corporate wellness program or commit to following DVD fitness programs at home," Karimi says. And, of course, it's always free to run or walk outdoors.
7. Groceries

© REX/Voisin/Phanie The average monthly cost to feed a family of four was between $568 and $1,107 last year, according to the U.S. Department of Agriculture. If you want to pare down your food budget, shop at a warehouse club where you can buy items in bulk that will last a while. But avoid the 10-pound bags of vegetables and perishables. "Think about how long it will really take to get through that box of candy or family pack of deli meat, and make sure you're buying items that won't expire any time soon," Karimi says.
8. Coffee
"While a $4 morning coffee can satisfy the soul, it can also hurt the budget," says​ retail expert Hitha Prabhakar. Consider buying a French press or Keurig machine to brew your favorite coffee drinks at home. "It's a larger out-of-pocket expense, but it will easily pay for itself over time," she says.
9. Medications

© Stefanos Rapanis/ Reuters Prescription drugs can do some damage to your bank account, but you can likely find the medication you need at a cheaper price by choosing generic drugs. "Generics are the bio-equivalent of brand-name drugs, but cost 80 to 85 percent less," says Hal Bundrick, a certified financial planner and NerdWallet contributor . He recommends using apps such as GoodRx, LowestMed and Prescription Saver to compare drug prices at nearby pharmacies. Signing up for a pharmacy discount card can save you about 10 to 25 percent, too.
10. Entertainment
Between the tickets, popcorn and soda, a date night at the movies could cost more than $35. But if you sign up for a loyalty club, you can pay less for tickets and concessions. "Regal Entertainment Group, for example, offers $2 popcorn on Tuesdays to club members," says Teresa Mears, publisher of Living on the Cheap. Other theaters, like AMC, offer kids snack packs and free popcorn and drink refills when you purchase a large size. You can also find free movie screenings at museums, libraries and parks. "In the summer, the major movie chains show free or discounted movies for kids on weekday mornings," Mears adds.
More from U.S. News & World Report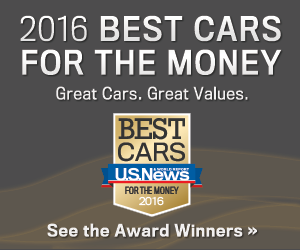 U.S. News & World Report