15 unknown flops of successful people
Many successful people have overcome failures to get to where they are today. Here are some of their inspiring stories:

1. Henry Ford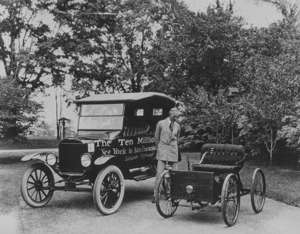 © Keystone Features/Getty Images Henry Ford

The founder of Ford Motor Company, the legendary Henry Ford, earlier worked for a company, Detroit Automobile Company, which was shut down within a year. The company failed its operations due to low productivity and bad quality.
2. Steve Jobs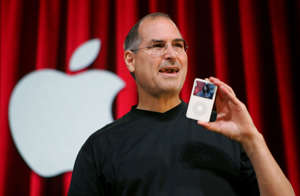 Apple's co-founder Steve Jobs was removed from his own company in 1985. He rejoined 10 years later and in 2015, Apple became the first $700 billion company.
3. Akio Morita
© AP Photo/Neal Ulevich Akio Morito

Akio Morita, with Masaru Ibuka, started Sony Corporation in 1946. Their first product, an automatic rice cooker, failed because it didn't cook properly.
4. Jerry Yang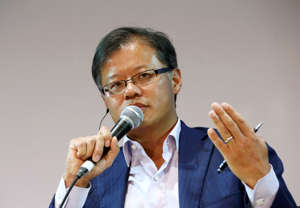 Jerry Yang, co-founder and former CEO of Yahoo! Inc, left his position from the company due to falling revenues. He left Yahoo! completely in 2012. Yang is now a mentor for tech start-ups and a renowned investor.
5. David Neeleman

In 2007, Jet Blue's founder David Neeleman was dropped as CEO due to low profitability and service issues. He now owns an airline, Azul, which is popular for its low cost services.
6. Soichiro Honda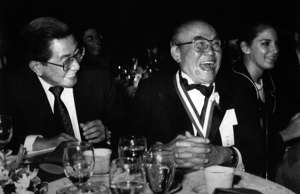 © AP Photo Soichiro Honda (right), founder of the Honda Motor Company, laughs after Chrysler Motor Company Chairman Bennett Bidwell (not pictured) told Honda that he would have less gray hairs if he had not started tinkering with motorcycles, and not threatening to become the third largest automobile company in Oct 10, 1989. The man at left is Honda Motor Company's Deputy General Manager Kiyoshi Ikemi.

Honda's founder Soichiro (right) was once refused an engineering job by Toyota Motor Corporation.
7. Harland David Sanders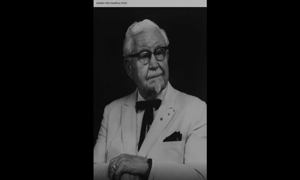 Colonel Sander's fried chicken recipe was rejected by different restaurants before he started his own restaurant, KFC. KFC is now around 18,000 outlets across the world.
8. Michael Jordan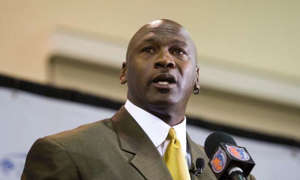 The three times winner of NBA's Most Valuable Player Award, Michael Jordan, was not selected for his high school basketball team. He won his first NBA championship with the Bulls in the year 1991 and continued with titles in 1992 and 1993, making a "three-peat".
9. Hugh Jackman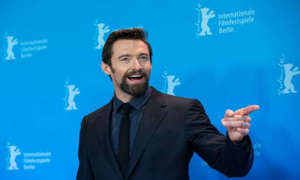 Australian actor Hugh Jackman was fired from a cashier job at a 7-Eleven within six weeks.
10. Oliver Stone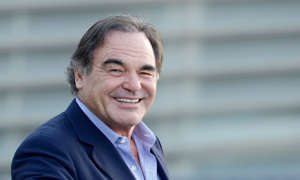 Oscar-winning filmmaker Oliver Stone was a school dropout and his first novel was rejected by various publishers. In 1979, Stone was awarded the Writers Guild of America Award for Best Adapted Drama.
11. Madonna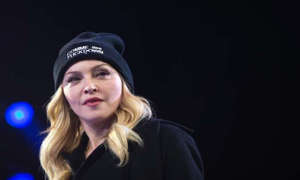 American singer Madonna dropped out of college and joined Dunkin' Donuts. She was fired after she squirted jelly all over a customer.
12. Walt Disney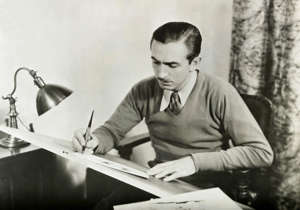 Walter Elias "Walt" Disney's animation company failed due to a delay in payments. Walt failed to pay the rents and expenses of the company and it was shut down.
13. Steven Spielberg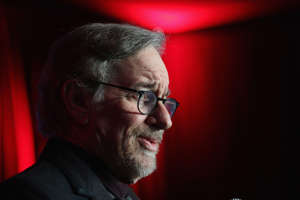 © Christopher Furlong/Getty Images Steven Spielberg

Steven Spielberg's application was rejected three times by the University of Southern California School of Theater, Film and Television. He went on to become a renowned director.
14. Albert Einstein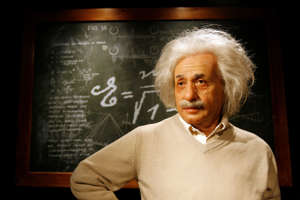 Einstein started the Edison Portland Cement Co in 1899 for manufacturing cabinets, pianos and houses. It went bankrupt, despite winning the contact to construct the Yankee Stadium in New York.
15. Charlie Chaplin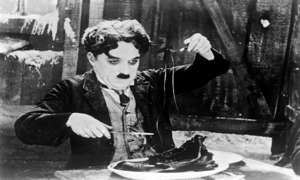 Chaplin's first character in a film was not a success and critics said he looked too young. So the 24-year-old added a moustache and baggy trousers, transforming into the tramp which would make him a star.