40 amazing hacks to save you money

Photos
01-09-2015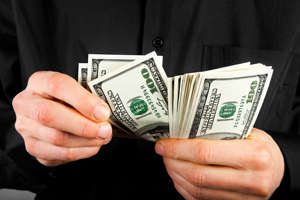 It's the first day of the month and you brim with joy looking at your paycheck. The world seems a better place, the restaurants look inviting and the shopping mall becomes your best friend. But as the days go by and the cash dwindles, you begin to realize that you've managed to save almost nothing, again! However, it may not be as hard as you think. Check out some clever ways to save money by making tiny changes in your daily life.
1. Avoid Junk Food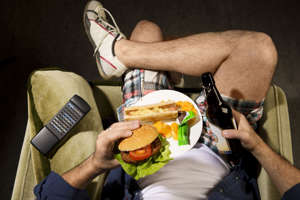 A single serving of a cheeseburger or hot dog will not exactly dent your bank balance, but add them up and you'll realize you spent hard earned cash just to clog your arteries. Eat wholesome home-cooked meals to save money and your health.
2. Coupons are good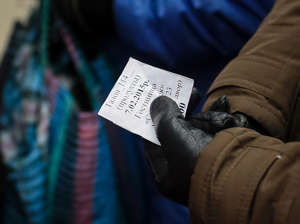 Try to get your hands on as many coupons as possible, no matter how low their values are. You'd be surprised to see the difference in your bills the next time you go out for grocery shopping.
3. Keep Fit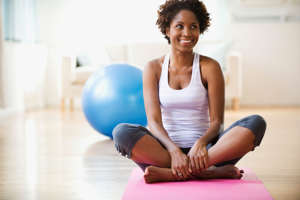 Good health has financial benefits, too. An inactive lifestyle not only takes a toll on your body but on your wallet as well. Fewer health issues means fewer medical expenses.
4. Avoid the mall unless necessary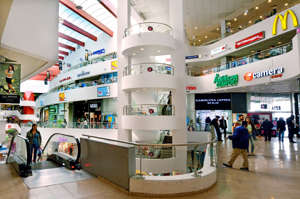 © Chameleons Eye/REX

The well-lit interiors and bright flashy shops are designed to trick you into spending. Sooner or later you will break down and end up buying things you absolutely don't need. Avoid if you can.
5. E-shop for designer clothes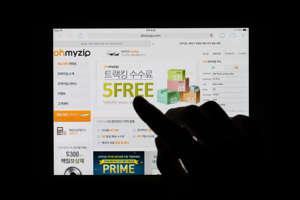 © SeongJoon Cho/Bloomberg

Being a fashion aficionado can burn a huge hole in your pocket, especially if you love designer wear. Buying designer clothes online helps you save money on the clothing and on the gas you would have used to drive to the mall.
6. Purchase handmade gifts and greetings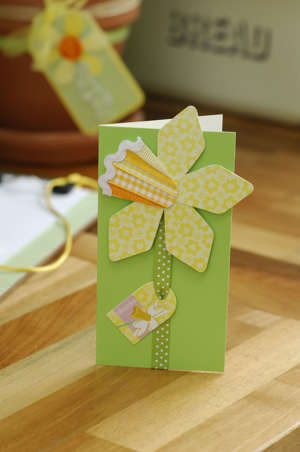 © Future Publishing/REX

You don't have to spend a fortune to buy a decent gift. There are plenty of stores and websites that sell handmade greetings and gifts, which are equally beautiful and impressive but come at a fraction of the price.
7. Reduce consumption of soda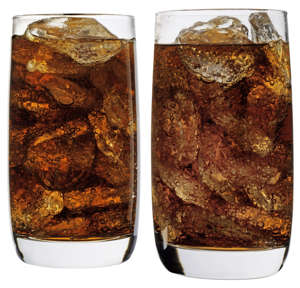 Sounds funny but fizzy drinks can form a considerable percentage of your expenses. If banishing soda from your life is not exactly an option, try cutting your daily consumption. 
8. Buy used cars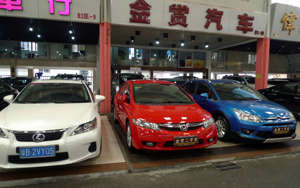 The idea of a used car doesn't appeal to many. Perhaps it's the skepticism about the quality or the love of that new car smell. However, if purchased with careful research and a proper inspection, a used car can save you serious money. 
9. Avoid eating out often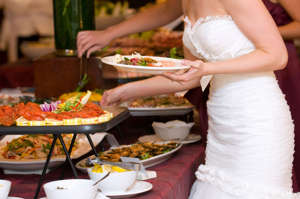 © Ocean/Corbis Food

Crazy working hours and busy schedules often force us to eat out or order in, which can really mount up. Plan your day and factor in some cooking time to save money.
10. Buy neutral clothing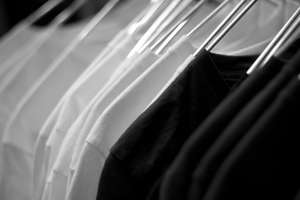 Do you suffer from the "find a matching top/shirt/shoes" problem every day? You're not alone. Buying clothes in neutral color tones (black, white, grey or blue) can help you accessorize and mix and match with fewer hassles and save you from the trouble of buying additional clothes.
11. Give up alcohol for extended periods of time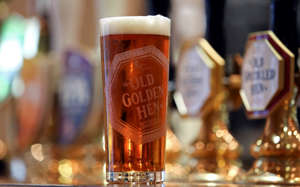 © Chris Ratcliffe/Bloomberg

It's perfectly okay to enjoy a beer or a glass of wine after a long, tiring day but splurging on cocktails every other day is not. Alcohol is also the biggest culprit when it comes to those big restaurant bills. 
12. Use a prepaid phone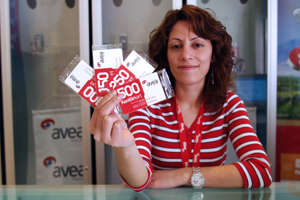 © Staton R. Winter/Bloomberg News

A prepaid plan will make you use your phone wisely and keep you from the vicious circle of tariffs created by telecom providers. Ditch that postpaid connection today!
13. Shop at thrift stores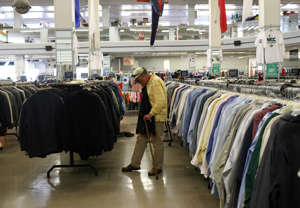 To some, the idea of buying at thrift stores means spending on things that are useless, but you might be surprised at the quality on offer. Cheap doesn't always mean nasty.
14. Buy good quality appliances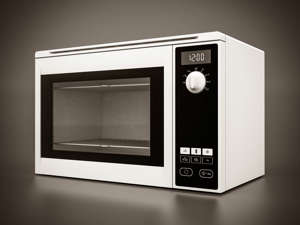 © iStock/Getty Images

People often don't think twice before buying expensive clothing but ponder over purchasing high quality appliances. Purchasing a low-quality appliance saves money in the short term but it can mean a higher maintenance cost and high electricity bills.
15. Buy canned goods in large quantities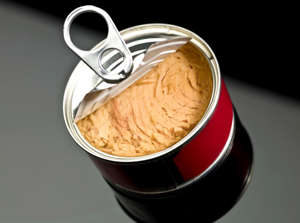 © Juanmonino/Getty Images Canned food

Purchasing consumables in bulk turns out far cheaper and helps keep you stocked up. Also, supermarkets offer several schemes for customers who buy in bulk.
16. Buy refurbished products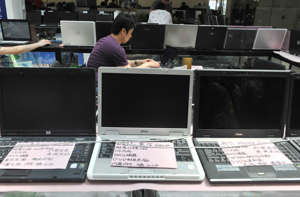 Due to strict company policies, a perfectly well-working product with a minor defect gets canned and then enters the resale market at a lower price. You have to be careful but, if purchased with caution, these refurbished products, especially electronic goods, can turn out to be very good deals.
17. Carpool to work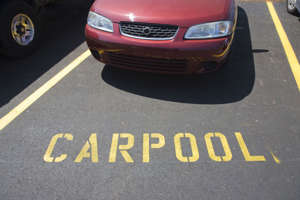 © Environmental Images / Universal Images Group/REX

A perfect way to cut down on monthly fuel costs. It's kinder to the environment too. 
18. Switch to LED bulbs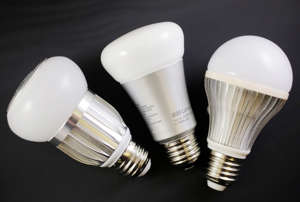 LED bulbs both last longer and use less energy, giving you great value for money and reducing your impact on the environment. 
19. Do holiday shopping right after holidays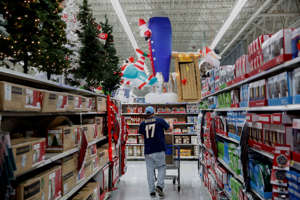 © Patrick T. Fallon/Bloomberg

Okay, this one may feel a little strange, but it sure saves you money. Prices of holiday goods including greeting cards, decorative items, wrapping paper and candy go down drastically just two days after Christmas is over.
20. Delete your credit card number from websites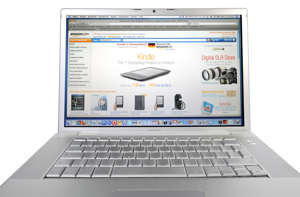 © imageBROKER/REX

People who shop regularly online tend to save their details on websites, which results in more shopping than usual due to sheer convenience. Not having your details saved will force you to reach for your card every time and, chances are, you'll reconsider those snap purchases.
21. Order tap water at a restaurant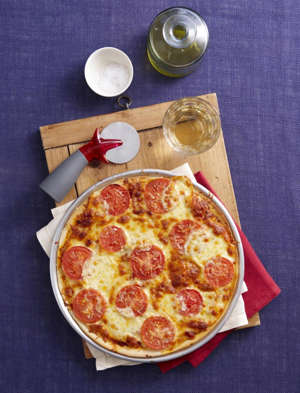 © Woman's Day Tap water

Expensive bottled waters are a completely needless expense. Get into the habit of ordering tap water when you eat out.
22. Make pizza at home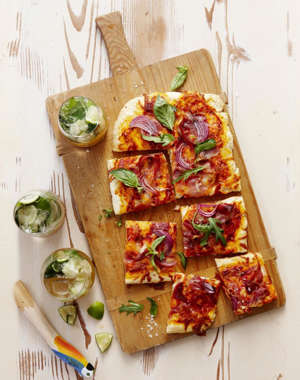 © Woman's Day Home-made pizza

It takes basic ingredients and is relatively hassle-free to cook and you can enjoy a perfect home-cooked version without spending too much. Plus you're much less likely to mess up your own order, right?
23. Prepare a definitive list before grocery shopping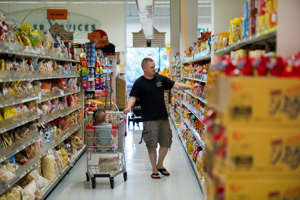 © Cliff Owen/AP Photo

We tend to spend a lot more when we shop unprepared. Decide what you need, prepare a list, stick to it and you'll realize just how much you can save.
24. Print pictures at home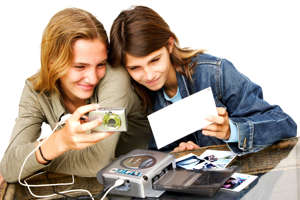 © VOISIN / Phanie/REX

There's no need to pay through the nose at printing studios when you can print at home at a fraction of the cost. Buying cartridges and paper to print images at home is a long-term cash saver.
25. Try having a "no spend" day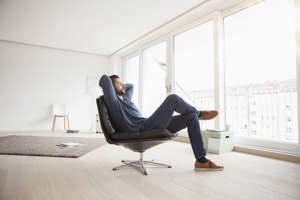 © WestEnd61/REX

When was the last day you didn't spend any money? Try not spending a single penny from your pocket on certain designated days and you'll find it's not that difficult after all.
26. Get a cash-back credit card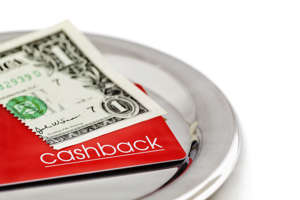 © iStock/Getty Images

Getting a credit card is no biggie, maintaining it is. With so many options to choose from these days, you can get youself some very good deals. Find a card that offers cashback as a part of its package so the next time you shop, you save some money automatically. 
27. Borrow from the library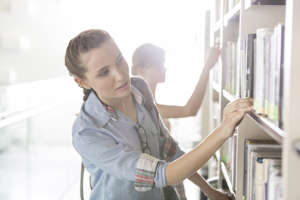 © WestEnd61/REX

So you want to sink your teeth in a good old classic? Try going to a local library instead of rushing to a bookstore. These days you could even read online for free and on digital devices with ebooks costing much less than regular paperbacks.
28. Eat leftovers for lunch on a tight schedule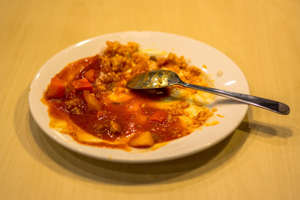 In our haste to leave for work, or wherever else it is that your schedule demands, we tend to either skip or leave a perfectly good cooked meal unfinished. Store it in the fridge and have it the next day.
29. Learn how to fix furniture
Feel like getting rid of that old table and buying a new one? Wait. A couple of polishes, some screws and a mini saw are all you need to give it a complete overhaul.
30. Start a piggy bank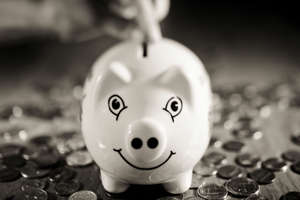 You might not be a kid anymore but the principle of a piggy bank holds true for people of all ages. Don't worry if it sounds childish: when you have a significant amount at your disposal for a rainy day, the piggy bank will seem like a great idea.
31. Turn off lights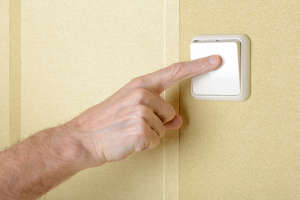 This does not need much explaining. Simply turning the lights off when you leave a room, even for five minutes, saves money over a long period of time.
32. Eat a few vegetarian meals every week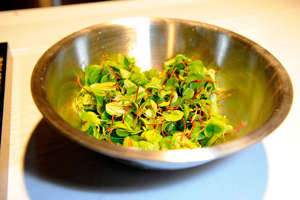 A tough ask for all those of you who cannot do without meat, but having a vegetarian meal once in a while saves a significant amount of money over a period of time. Try it.
33. Repair versus buying new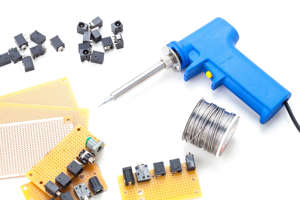 The 21st century is a great time for people who want to learn things and with online DIY videos you can repair pretty much anything from a switchboard to a car. So the next time you are planning to throw out a pair of headphones, an iron or a cellphone due to a defect, do a little research online.
34. Check for air pressure in car tires regularly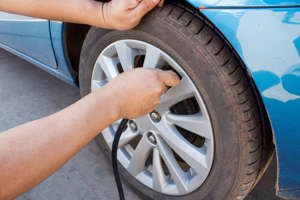 The air pressure in tires directly affect your fuel economy. Simply stopping at the gas station to check the air pressure regularly saves money without any extra effort.
35. Cancel unwanted magazine subscriptions
Remember that magazine you subscribed to last year? It arrives every month, well on time but you just don't bother to give it a second look. Cancel the subscription today. You're better off reading online.
36. Stop hoarding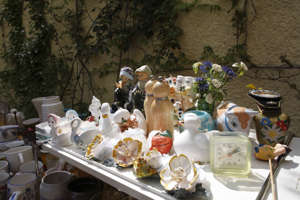 Okay, you're not alone. Many of us suffer from the hoarding bug. Be strong and get rid of all the unnecessary things that have piled up over the years in a yard sale.
37. Invite friends over instead of going out
You don't always have to go out for a good time. Invite your buddies over for a house party every once in a while. If you can keep yourself from buying Porterhouse steaks and pinot noir for everyone, it'll definitely be cheaper than a restaurant.
38. Get a roommate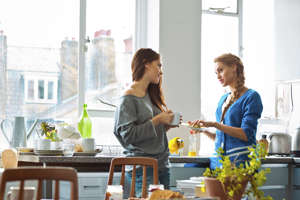 Irrespective of how old you are, getting a roommate always reduces expenses. It's such a relief not to pay the rent, electricity and maintenance bills all by yourself.
39. Buy a water filter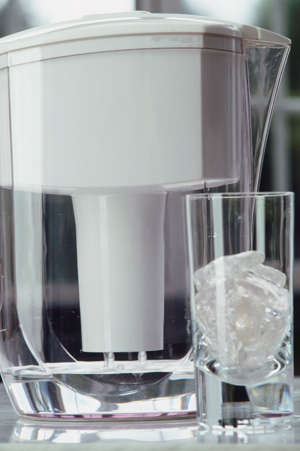 Ditch bottled water and invest in a water filter. It is an excellent one-time investment that helps you save a lot of money.
40. Spend time trying free hobbies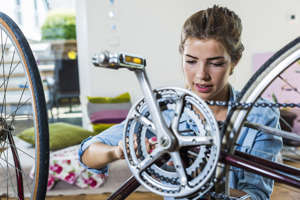 Be it learning a new language or understanding how your bike works, you can learn almost anything for free online these days. Go for it!