5 best internet radio apps for your PC
© 8tracks

8tracks provides the best music for any taste, time & place. Need a playlist for the weekend? Do you like deep house or dubstep, indie rock or classic rock, jazz or punk? They've got it all in droves -- you can pick from more than 1 million fresh, free playlists, each curated by someone who knows and loves music. Enjoy millions of songs uploaded and curated by people 'round the world. 
Get the 8tracks Radio app here >>
2. RADIONOMY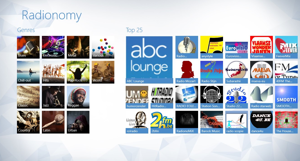 Discover and experience radio like never before!
Listen to a wide variety of unique radio stations: mainstream stations with every music genre available but also more specific styles such as salsa, Asian, spiritual and many more. The platform features a wide variety of music and themed stations to discover. Radionomy stations are more than just playlists; they are produced and run by passionate people such as music fans, artists, DJs, opinion leaders, comedians, story tellers, etc.
3. TUNEIN RADIO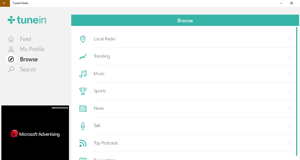 Listen to the world's largest collection of radio stations on your Windows 10 device, absolutely free. TuneIn has all of the best sports, news, music and talk radio as well as top podcasts. Stream over 100,000 real radio stations, playing live from around the world. 
Get the TuneIn Radio app here >>
Get unlimited, free access to all your Bollywood, English*, Hindi, and Indian regional songs, music, and radio stations, wherever you go. Find your favourite Bollywood songs and artists, enjoy lists from our expert curators, or pick a mood or genre, and Saavn delivers the perfect music.
From the newest songs to hard-to-find classics, Saavn's catalog includes millions of tracks across Hindi, English, Tamil, Telugu, Punjabi, Marathi, Bengali, Kannada, Gujarati, Malayalam, and Bhojpuri. Listen to all the best film music, bhangra, bhajans, ghazals, pop, remixes, and more.
Get the Saavn Music & Radio app here >>
5. GROOVE MUSIC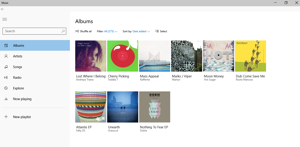 All your tunes, all in one place, on all your devices. Enjoy all the music you love in one simple, fast, and elegant Windows 10 app. Make playlist that suits your mood, or find live and artist-based radio of any flavor with our free, built-in iHeartRadio feature.
Stream and download more music than you can imagine, and find even more to love with artist-based radio.
Get the Groove Music app here >>