5 essential Windows apps for work
So much to do, so little time! Do you find yourself always racing against a deadline and wishing life could be just a little simpler? Well, help is at hand. With these useful and nifty apps, you can get yourself organised better and start finding time for the people and things things that matter most to you.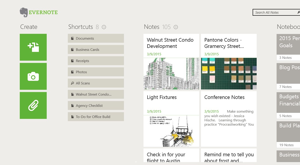 Evernote is an easy-to-use, free app that helps you remember everything across all of your devices. You can create a plaintext note on your Windows tablet, and then open it on your smartphone or any other devices you use. Evernote runs on laptops, smartphones, tablets and the Web, allowing you to find your memories at any time from anywhere. Stay organized, save your ideas and improve productivity.
Get the Evernote Touch App here
2. SWAY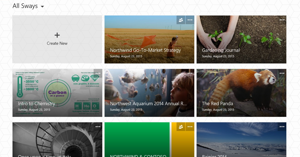 Sway is a digital storytelling app for work, school and home that makes it quick and easy to create and share interactive reports, presentations, personal stories, and more. Add your content, and Sway will do the rest. Bring your Sway to life with interactive multimedia content. It's easy to add text and your images from OneDrive and your device, or snap them right into Sway with your built-in camera. Also add videos, maps, tweets, Vines, interactive charts, graphics and GIFs. Sway suggests searches to help you find relevant images, videos, tweets, and other content that you can drag and drop right in to your creation. No need to juggle apps and web pages to find what you want. You don't need to worry about formatting, Sway's built-in design engine takes care of it. If the first design isn't right for you, Remix! it to see others or customize it to make it your own. It's super easy to share and collaborate on a Sway. Family, friends, classmates, and coworkers can see your creation on the web without signing up or downloading additional software.
3. WUNDERLIST - TO DO LISTS & TASKS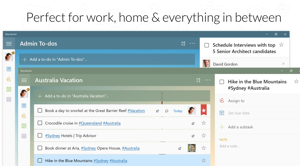 © 6 Wunderkinder GmbH

Wunderlist helps millions of people around the world capture their ideas, things to do and places to see. Whether you're sharing a grocery list with a loved one, working on a project, or planning a vacation, Wunderlist makes it easy to share your lists and collaborate with everyone in your life. Wunderlist instantly syncs between your phone, tablet and computer, so you can access your lists from anywhere.
4. DROPBOX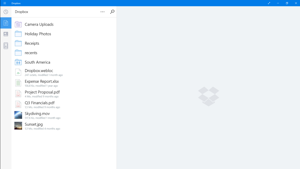 This app provides an optimized experience to view your Dropbox files on touch-enabled tablets. Dropbox lets you take your photos, docs, and videos anywhere and share them easily. Access any file you save to your Dropbox from all of your computers, phones, tablets, and on the web. With Dropbox you'll always have your important memories and work with you. And if something happens to your Windows tablet, phone or PC, your stuff is always safe in Dropbox.

Control any remote computer with TeamViewer Touch within seconds. Whether you are providing spontaneous support for friends and family, administrating servers or working from your home office - TeamViewer Touch lets you get the job done.