5 Fortune 500 Companies That No Longer Exist

Investopedia
22-10-2015
Published by Fortune magazine, the Fortune 500 is a yearly list that ranks businesses in the United States by total revenue for each company's respective fiscal year. Public companies and privately held companies with revenues available to the public are eligible to make the list.

Making the Fortune 500 list is widely considered a marker of substantial achievement and is often heavily publicized by included companies. It is also often considered a kind of seal of approval for investors looking to make profitable investments.
However, making the Fortune 500 list is no guarantee of longevity. Among the most famous and regularly listed Fortune 500 companies that no longer exist are Compaq, MCI WorldCom, Eastern Airlines, Enron, Woolworth's and Trans World Airlines.
1) Compaq
During the 1980s and 1990s, Compaq was among the largest sellers of personal computers in the world. The company came to an end in 2002 after its merger with Hewlett-Packard Corporation. In relative terms, Compaq had a short life, lasting from 1982 to 2002. The chief executive officer (CEO) of Hewlett-Packard at the time, Carly Fiorina, sought and oversaw the merger and ultimate takeover of Compaq to facilitate her strategy to make HP's market share larger than it had ever been.
2) MCI WorldCom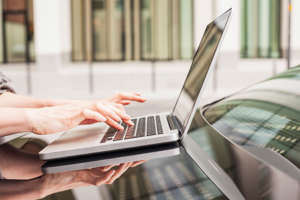 WorldCom began in 1983 as Long Distance Discount Services. In the following decade, the company underwent several massive mergers that transformed and updated the corporation. In 1998, the company was rechristened MCI WorldCom. Shortly thereafter, the telecom industry began what eventually became a prolonged downward trend. The management team at WorldCom resorted to tricks with accounting techniques to make it appear that the company's stocks were still viable. In 2002, the elaborate accounting fraud scheme was revealed, and WorldCom declared bankruptcy and shortened its name to MCI. Verizon purchased MCI in 2006, and MCI's operations are performed under Verizon Business.
3) Eastern Airlines
Eastern Airlines started in the 1920s and operated primarily as a mail carrier for the U.S. Postal Service. During the following several decades, Eastern Airlines made numerous acquisitions and expanded its company, eventually dominating a significant portion of domestic air travel along the East Coast by the 1950s. Into the 1970s, Eastern Airlines was largely successful and remained one of the top four major airline companies in the U.S. The Air Transportation Deregulation Act of 1978, which took away political control of the airline industry, caused Eastern to struggle. The company was driven into bankruptcy in 1989 and finally ceased all operations in 1991.
4) Enron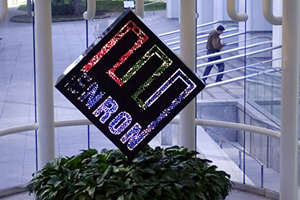 Enron may have caused one of the largest business scandals in the last 100 years, one that ultimately led to its own demise. Based in Houston, the energy company had a meteoric rise, grew to employ over 20,000 workers and claimed over $100 billion in revenues in 2000. Shortly thereafter, the company's massive accounting fraud scheme was exposed. Enron was forced into the largest bankruptcy in U.S. history in 2001. Today, the company is generally seen as the symbol for corporate corruption and fraud.
5) Trans World Airlines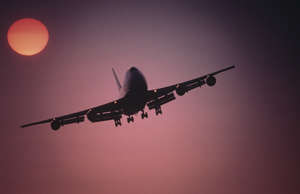 Trans World Airlines (TWA) was founded in 1930 and rose to become the major U.S. competitor to Pan Am for international air travel. As was true for Eastern Airlines, deregulation laws and a lack of investments in new aircraft had a significantly negative impact on the airline. Through a brutal takeover in 1985, Carl Icahn acquired TWA and eventually took the company private in 1988 after burdening the airline with over $500 million in debt. In 1992, the company finally declared bankruptcy after several years of being unable to cover its debt payments. American Airlines purchased TWA in 2001.