5 Tech Bets Made by Softbank's Nikesh Arora

The Wall Street Journal.
22-06-2016
Nikesh Arora, who is stepping down as president of SoftBank Group Corp. effective Wednesday, invested billions of dollars of the company's money in startups around the world, with a focus on his native India. Some SoftBank shareholders complained about the wisdom of some of those deals. Here are five tech bets made by Mr. Arora during his two years at the Japanese internet and telecommunications giant.
#1: Snapdeal
SoftBank invested $627 million in Snapdeal, an online retailer in India, in October 2014. Snapdeal has since curtailed its growth ambitions, saying it is focused more on getting existing customers to shop more rather than becoming India's biggest e-commerce company by sales.
© Bloomberg

#2: Social Finance
SoftBank led a $1 billion investment round in online lender Social Finance Inc. last year, valuing the company at about $4 billion. Mr. Arora called SoFi, which offers student, personal and home loans, a "game changer" in the financial-technology sector, or startups looking to disrupt commercial banking.
#3: Housing.com
Mr. Arora's investment in real-estate startup Housing.com has yielded lukewarm results. He and other investors were forced to sideline and eventually fire the company's founder, Rahul Yadav. Housing.com received $14.8 million from SoftBank in January 2015, after raising $90 million in November 2014—a sign the company was desperate for cash, investors say.
#4: Coupang
Last year Mr. Arora bet $1 billion on Coupang, a South Korean mobile-commerce startup that he called "one of the fastest-growing and most disruptive internet companies in the world." Less than a year later, Coupang reported an annual loss of 526 billion South Korean won ($455 million), more than four times its loss the previous year.
#5: Ola Cabs
Under Mr. Arora, SoftBank led a group of investors which put $210 million into India's Ola Cabs, which operates a digital taxi-hailing service. A year and a half later, Ola has found itself stuck in the same position as other rivals to Uber Technologies Inc.: in a seemingly never-ending and expensive price war.
© Bloomberg

ALSO WATCH: Nikesh Arora steps down

More from The Wall Street Journal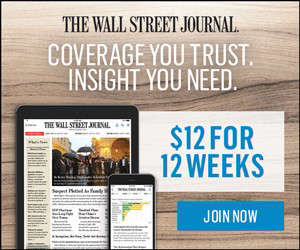 The Wall Street Journal.