5 Ways to Deal With Debt Before Retirement

U.S. News & World Report
09-01-2016
Like oil and water, debt and retirement don't go together very well. Living on a fixed income while still making monthly credit card or mortgage payments can be a struggle.
A 2013 study from the University of Michigan Retirement Research Center found that almost a quarter of baby boomers have debt that exceeds their total assets. Debt can be especially troubling for people approaching retirement. There are, however, good ways to deal with debt before retirement. Here are five tips to consider:
1. Prioritize your debts. The first step is to prioritize your debts based on interest rates. Tackling the most expensive debt first reduces the amount you put toward interest payments and accelerates how quickly you can pay off the debt. It may be helpful to use a free online debt calculator. These tools compare the interest you pay and how long it will take to pay off your debts based on the order in which you pay them.
2. Lower your interest rates. As you're working toward paying off high-interest debts, take steps to lower your interest rates. Take advantage of 0 percent APR balance transfer deals to reduce the interest rate on credit card debt. Balance transfers allow you to shift credit card balances with high interest rates to a credit card that allows you to pay no interest during an introductory period, which gives you some extra time to pay off the balance without accruing additional interest payments. You could also refinance your mortgage or home equity line of credit if the lower rate justifies the cost. Reducing the interest rate on debt can save you thousands of dollars in interest payments over the life of the loan.
3. Mind your credit score. While it may not seem important if you aren't going into more debt, your credit score is an important tool while you get out of debt. As noted above, lowering your interest rates on existing loans can go a long way toward helping you get out of debt. To do that, you need a good credit score. If you don't know your score, there are several free credit scoring services.
4. Take advantage of free money. While this isn't directly related to paying off debt, it's important to get right. You don't need to eliminate all non-mortgage debt before saving for retirement. If your company offers a match for retirement contributions, that 401(k) match is likely to be worth more than the interest rate you are paying on your debt. Remember, while being debt-free is nice, the goal is a retirement plan that works. Foregoing free money from your employer makes the goal harder to achieve.
5. Push out your retirement date. This tip may not be that popular, but it's worth considering. Today many individuals are choosing to work later into their 60s or even 70s before retiring. This is partially due to the fact that many boomers are still in heavy debt, but many people of retirement age are in excellent health and would also like to keep working longer. If you're still under crushing, high-interest debt, it may be wise to rethink your retirement plans. Adding a year or two of working can make a huge difference in your ability to meet your obligations and enjoy life after retirement.
When it comes to preparing for retirement while in debt, the key is to be smart. Don't panic about your debt. Instead, look for ways to take advantage of the low interest rate environment, while still bulking up your retirement savings.
Rob Berger is the founder of the personal finance blog theDough Roller.
Copyright 2015 U.S. News & World Report
More from U.S. News & World Report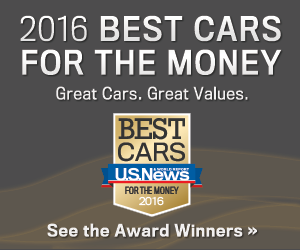 U.S. News & World Report