5 ways to invest like the wealthy

U.S. News & World Report - Money
03-10-2016
Investors are often thinking about how they can generate more wealth, but many make critical mistakes that impact their returns. 
At the same time, investors who have already made it big seemingly continue to rake in the money – but of course, this isn't a coincidence. Either through hard work or knowing where to get the right financial advice, the wealthy are successful at growing assets.
This year's U.S. Trust survey on wealthy individuals found that a third of respondents accumulated their wealth through investments. But which investment vehicles to utilize is another story.
Here are some tips on how to invest like the wealthy.
1. Diversify your portfolio
Wealthy investors tend to realize that betting on single stocks like Apple (ticker: AAPL) or Tesla Motors (TSLA) with the hopes of catching a windfall is usually not a risk worth taking.
In fact, a recent study by Openfolio found that the top 5 percent of investors in terms of wealth had the lowest portfolio volatility of all participants, and they had less than 40 percent of their portfolios invested in single stocks.
Instead of stock picking, focus on lowering volatility and diversifying your portfolio, which will help limit downside risk during market shocks. If you already have a properly diversified portfolio, stay the course and resist any temptation to time the market. Doing so successfully is difficult for even the most experienced professionals, who typically have access to a wider information base than the average investor.
Click ahead for four more tips.
2. Focus on the long term
Market events like Brexit and the presidential election have given investors the jitters, and many individuals are selling off stocks or making other major adjustments to their portfolios. It is critical for investors to stay the course during these types of market events.
Historically investors have been rewarded for their patience, while those who panic don't benefit from ensuing rallies and may face transaction fees and negative tax consequences.
The U.S Trust survey found only 14 percent of wealthy investors made their biggest investment gains by timing the market. Eighty-six percent were more successful through long-term buy and hold strategies. Making sudden decisions can have a very negative impact on investors' long-term financial goals, including the accumulation of an adequate retirement nest egg. 
3. Avoid variable annuities 
Variable annuities are largely considered poor investments – except by the advisors who rake in hefty commissions by selling them.
It is generally recommended to stay away from variable annuities given that they are typically associated with high fees, limited investment options and a lack of liquidity.
Consider other investments that provide lower fees and higher returns. If you do choose to fund a variable annuity, ensure you are working with a financial advisor who will communicate with you transparently and regularly. Even with the Department of Labor's fiduciary rule going into effect next year, it is important for all investors to ask their financial advisors about fee structures. 
4. Be wary of target-date funds
While target-date funds can seem like a convenient way to appropriately allocate your portfolio, they don't always align with your risk tolerance, investment goals or the other assets you own.
If you are researching target-date funds, be sure to look at their investment strategies, fees and expenses, and how they would fit within your overall asset allocation.
5. Understand the risk of alternatives
In addition, many investors who are seeking higher returns are considering alternatives such as illiquid real estate investment trusts, hedge funds or private equity.
It is critical to first discuss factors like your earnings capacity, risk capacity and propensity, age and investment goals with an advisor to consider if these riskier investments are appropriate now or even in the long term.
If you and your advisor decide you have the ability to invest in alternatives, remember that as a general rule, high-risk alternatives should only comprise between 5 percent and 15 percent of a portfolio. 
Regardless of what you're looking to invest in, from a large cap manager to a liquid REIT to an ETF, research the pros and cons to determine whether it fits with the level of risk you are comfortable with as well as your long-term investment goals.
Doing so will help you ensure that you're investing your money safely and intelligently, and will ultimately produce an increased likelihood of better returns.
More from U.S. News & World Report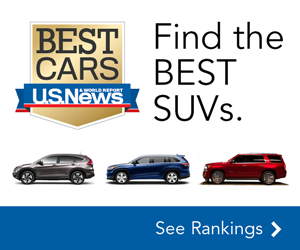 U.S. News & World Report - Money