9 Secrets of Successful Savers

U.S. News & World Report
03-07-2015
© OJO Images/Rex Features The best savers start as early as possible. If your savings account is your couch – and you go hunting under the cushions to find extra money – then you've probably wondered many times: How do they do it? How do some people never run low on money?
After all, you don't have to rake in the dough to save it. Earlier this year, another story came to light of an elderly man who passed away last year and was, to the surprise of his friends and family, a closet millionaire. He was a high school graduate who worked as a mechanic and a department store janitor, but left behind $8 million, giving most of it to the hospital and library in his hometown of Brattleboro, Vermont.
What's the secret to saving money – and actually keeping most of it? We asked financial advisors and academics and culled some of their best tips.
1. Save early.
The best savers start as early as possible, says William Mahnic, an associate professor of banking and finance at Case Western Reserve University's Weatherhead School of Management in Cleveland, Ohio. "They began to save a portion of their paycheck when they started their first part-time and full-time job. This gives their savings plenty of time to grow and take advantage of the miracle of compounded interest."
This advice may seem useless if you're approaching retirement age with an empty account, but it's never too late to start saving.
2. Automate.
© Jutta Klee/ableimages/Corbis Virtually every financial expert will tell you to make saving as easy as possible – and the best way to do that is to have a system where money automatically goes to a savings account.
"Set up an automatic debit from your paycheck to a savings or investment account, and pretend it does not even exist. You can even have it invested automatically," says Bijan Golkar, a certified financial planner in San Francisco. "It's important to force yourself to live under your means if you are really trying to save up."
"This is a simple trick to put the money out of sight and into an account that is building toward your retirement," says Jon Rugg, vice president at Charlesworth and Rugg, an investment advisory firm in Woodland Hills, California.
3. Don't spend your raise.
© GARO/PHANIE/REX Peter Nigro, a professor of finance at Bryant University in Smithfield, Rhode Island, suggests that the next time you get a raise, automate or budget so that half of it goes into your retirement fund – the rest, you can keep.
"And make sure you're getting your employer's retirement match. It's free money," he says, referring to how some companies match contributions to your retirement plan, up to a certain amount.
4. When you pay debts off, don't reduce your budget.
After you pay off that massive credit card bill or those student loans, it's natural to want to use the extra money for clothes, entertainment and whatever else you can think of, but that's exactly what you shouldn't be doing, according to Adam Nugent, managing partner at Foresight Wealth Management in Salt Lake City.
"Rather than spending that money you were paying towards a certain debt, either take that same amount and pay it against the highest-interest debt you have on something else, or take those same dollars and increase your savings and/or investment accounts," Nugent says.
He does make an exception, though. If your finances feel really tight, just save half of that debt payment. "Take the difference and enjoy life along the way," he says.
5. Diversify as much as possible.
© Mito Images/REX It's always smarter to save in several ways than just one. If you really want to save, you'll want to put your money into not just a savings account but a retirement savings plan like a 401(k) or a money market deposit account, or maybe you'll want to invest in the stock market.
"The old adage about the eggs and one basket is true," says Andrew Meadows, the consumer and brand ambassador for Ubiquity Retirement + Savings, a company headquartered in San Francisco that specializes in offering retirement plans to small businesses. "Should something happen to that one method of saving, you'd be left with nothing. The same can be said for what you invest in. Many folks found in 2009 that their home was no longer an investment [they could] bet on for wealth or stability. Making sure you're taking advantage of several ways to save will mean less stress about your preparation for the future."
6. Watch out for fees.
© WestEnd61/REX It's easy to forget, but it can cost money to save money. You'll likely have to incur expenses like monthly maintenance fees on savings accounts and deferred sales charges with mutual funds. That's normal, but the best savers, Mahnic says, watch those costs. "They choose mutual funds or exchange-traded funds that have low annual operating expenses and negotiate the fee they pay to financial advisors. They keep as much of their return on investment as possible."
7. Compensate.
It may not be enough to just tell yourself you're going to put money aside every month for your child's education or an upcoming summer vacation. Especially if when your paychecks arrive, most of your money is already spoken for. You may have to eliminate something from your budget to support what you're saving for.
Take what John Thornton did, for example. Thornton is an accounting professor at Azusa Pacific University in Azusa, California. He has a Ph.D. in accounting and is a certified public accountant, "which means I spent way too long in school, so I have a lot of personal experience living at well below the poverty line, as well as advising the poorest of the poor: college students," he quips.
Thornton says he and his wife once paid for a trip to Hawaii in part by his giving up eating out for lunch every day. He spent about a buck on his prepared lunch versus $5 eating out. "The $4 saved each day for 250 work days per year added up to $1,000," he says.
8. Don't overdo it.
© Voisin/Phanie/REX Don't deprive yourself of fun. Some people manage to live a frill-free life and apparently do just fine, but especially if you're just starting to get serious about saving, you might do better to aim low and then work your way up to stricter savings goals.
"Allow yourself some fun every now and then," advises Claudia Cieslak, manager of consumer education at the American Institute of CPAs. "Completely depriving yourself of any fun spending is like depriving yourself of your favorite foods when trying to diet; ultimately it will make the entire process less enjoyable and likely lead you to splurge even more when you do."
9. And budget.
You really can't save money if you don't have specific plans on how to spend your income every month.
"Know what you make, and live within your means," Nigro says. "A lot of new college grads buy a new car, which depreciates the minute you drive it off the lot. And you do not need the latest iPhone." 
More from U.S. News & World Report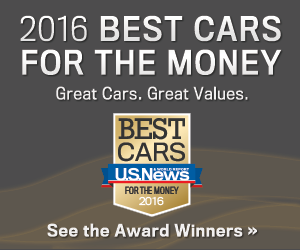 U.S. News & World Report