Apple iOS 10: 50 Awesome Features You Should Know About And How To Use Them

Forbes
25-09-2016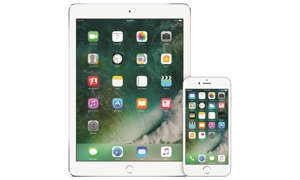 © Apple Last week, Apple released iOS 10 to the public and it included dozens of new features and improvements.  As you may have noticed, there have been changes in the Notes, Mail, Phone, Camera, Photos, Calendar, Maps, Music, News, Safari and Messages apps. Many of the features are more subtle than others, but it is worth highlighting all 50 of these features mentioned below to help you adapt to the changes in iOS 10.  
New Notes Feature
Notes Collaboration
Frequently Used Mailboxes
Found Events
© Provided by Forbes Media LLC Travel time The Calendar app now uses Apple Maps to look up locations and will suggest times for you to leave based on traffic conditions and transit options.  And you can control when to be alerted based on the travel time within the event alerts. 
New Maps Features
Third Party Apps
Lyrics In The Music App
New "For You" Section
Side-By-Side Tabs In Safari For iPad
Quickly Call An Uber/Lyft
New Messages Features
iMessage App Store
100 New Emoji + Bigger Icons
Raise To Wake
If you do not want use this feature, there is a way to turn it off. You can turn off the "Raise to wake" feature by going to Settings > Display & Brightness > Raise To Wake.
Ability To Disable The Spotlight Search
Tint The Display To A Different Color
Faster Settings Controls
Turn Off Autofill On Safari