Apple releases iPhone 7 in new, red colour alongside update iPad Pro and new apps

The Independent
22-03-2017
Apple has released the iPhone in red, a brand new colour for its handsets.
The special edition phone will help benefit (PRODUCT)RED, the AIDS charity. Apple has worked with the charity a number of times in the past, creating red products and supporting it in a range of different ways.
It was unveiled alongside an update version of the smaller iPad Pro, and the removal of the old iPad Air. That tablet features a brighter display and improved performance, as well as being sold at an even cheaper price.
And it unveiled new apps, too. The headline one was 'Apple Clips', which is intended to gather together different photos and videos and make them into a special clip that people can share.
The new, red phone will be available to order from 24 March, in both the normal and Plus size. Some information is available on the website.
"Since we began working with (RED) 10 years ago, our customers have made a significant impact in fighting the spread of AIDS through the purchase of our products, from the original iPod nano (PRODUCT)RED Special Edition all the way to today's lineup of Beats products and accessories for iPhone, iPad and Apple Watch," said Tim Cook, Apple's CEO. "The introduction of this special edition iPhone in a gorgeous red finish is our biggest (PRODUCT)RED offering to date in celebration of our partnership with (RED), and we can't wait to get it into customers' hands."
"Apple is the world's largest corporate donor to the Global Fund, contributing more than $130 million as part of its partnership with (RED)," said Deborah Dugan, (RED)'s CEO. "Combining the global reach of the world's most loved smartphone with our efforts to provide access to life-saving ARV medication in sub-Saharan Africa, customers now have a remarkable opportunity to make a difference and contribute to the Global Fund through the purchase of this new beautiful (PRODUCT)RED iPhone."
There is already a range of red products that are sold all year round, and not as special products. Those include the full iPod line, Beats' headphones and speakers, the iPhone 7 smart battery case and a range of other accessories for all of Apple's products.
A number of products weren't updated during the Apple Store refresh. That included the larger, 12.9-inch iPad and the iPhone SE, both of which had been heavily rumoured to receive an update.
ALSO SEE: Best smartphones you can buy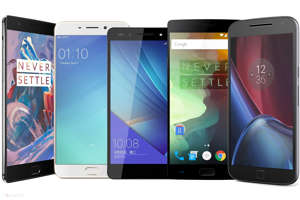 There were also no updates to the Mac line.