Best smartphones 2016 under £300

By Pocket-lint
of Pocket-lint
|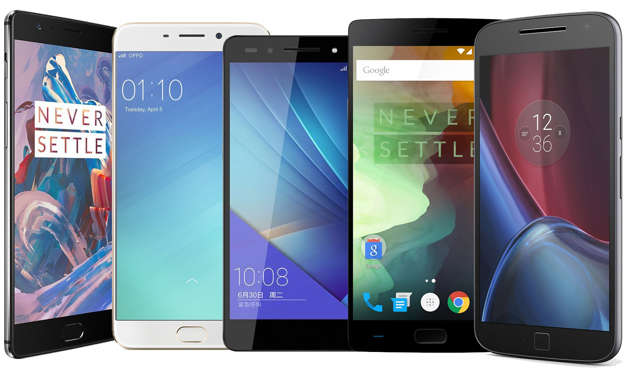 Best smartphones for under £300
Choosing a new smartphone isn't as simple as it used to be. They may not come in more than one shape, but they do come in lots of different sizes, with plenty different features and most importantly, at plenty of different price points.
There are numerous factors that come into play when upgrading your smartphone. For some the camera is super important, for others it will be the battery life, or perhaps the addition of a fingerprint sensor.
These days it isn't just the flagship smartphones that offer these features. There are a new breed of smartphones in town - the mid-rangers - that offer almost flagship specs but at a lower price.
That's what this feature is all about: it's for those looking for a new smartphone that isn't necessarily bargain bucket, but won't break the bank either. We have rounded up the best devices that sit between the £200 mark and the £300 mark.
Click through the slides above to see them
© Pocket-lint