CES 2017: all the latest gadgets from this year's key tech show

T3
04-01-2017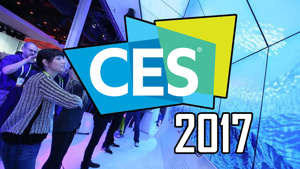 © Courtesy of T3 T3 image 2017 is certainly starting with a bang as far as gadgets go, with the biggest tech firms in the world gathered in Las Vegas for the Consumer Electronics Show (CES) this week. To save you the trouble of pushing your way through the crowds, we'll be covering the event live.
Here's the best of what we've seen from the show so far... 
Lenovo: VR headsets, new laptops, a smart home speaker, and more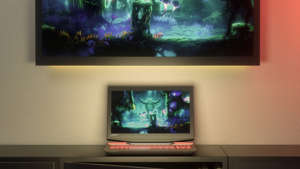 © Provided by Future Publishing Ltd. Lenovo is having a busy CES: the Chinese tech firm has unveiled a bunch of new products in Las Vegas, including two new powerhouse laptops built with gamers in mind. The Legion Y720 and Legion Y520 come with VR-ready Nvidia graphics (an Nvidia GeForce GTX 1060 configuration is available), the newest 7th-generation Intel Kaby Lake i7 processors, Dolby Atmos sound, and some funky keyboard backlighting.

The Legion Y520 goes on sale from February, with prices starting at $899.99 (about £730). The higher-end Legion Y720, with the option of a 4K display, can be yours from April, starting at $1,399.99 (about £1,140).
As we said, these are VR-ready machines, and Lenovo has also been demoing a lightweight VR headset for Windows that will set you back less than $400 (£325) - it won't have the graphics quality of the Vive or the Rift, but it won't cost you as much. As yet we don't have pricing, a launch date, or even a name.
© Provided by Future Publishing Ltd. Added to that is the Miix 720 2-in-1 tablet/laptop hybrid, running the same Kaby Lake processors and with the Surface Pro 4 firmly in its sights (it even has its own stylus). It goes on sale in April, priced from $999.99 (about £815).
Lenovo has also unveiled its answer to the Amazon Echo in the form of the Lenovo Smart Assistant. In fact it's so much like the Echo, it's running the same AI software - Amazon's own Alexa assistant. It's a US-only exclusive for now though, on sale from May for $129.99 (about £105).
There are also new ThinkPad X1 laptops aimed at business users, a smart network storage drive, a keyboard-equipped remote for your smart TV, and apps for its Phab 2 Pro phone powered by Google's AR Tango technology.
LG: smart TVs, smartphones, floating speakers and more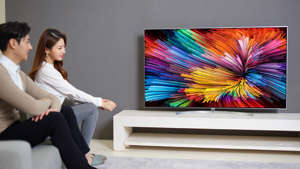 © Provided by Future Publishing Ltd. LG has a strong presence this year and some snazzy new 4K TVs for you to take a look at. Its 2017 Super UHD TV line-up features what the company is calling "nano cell" technology, where the screen is made up of uniformly-sized, microscopic particles.
That leads to more accurate and realistic colours than ever before - according to LG. The party trick is that each nanoparticle can blend with its neighbours for a more life-like look.
The SJ9500, SJ8500 and SJ8000 ranges use LCD technology and come with an advanced HDR (High Dynamic Range) mode, as well as LG's webOS software. We're still waiting for pricing and availability information.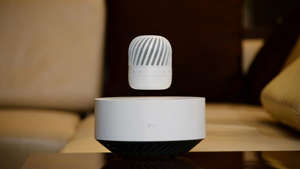 © Provided by Future Publishing Ltd. Included amongst the other wares LG is showing off in Vegas is the Levitating Portable Speaker, which pumps out your tunes via Bluetooth and floats in the air thanks to the power of magnetism. It lasts for 10 hours between charges but LG hasn't yet said how much it will be or when you can buy it.
There's plenty more to talk about from LG: for the audio fans out there, this surround sound wearable - kind of like a next-generation pair of headphones - can make your movies, music and games sound great even when you're away from your home cinema setup.
And while they might not be flagship phones, the mid-range handsets unveiled by LG at CES this week are definitely worth a look for those who are after good value (and they're all running Android Nougat too): the stylus-equipped Stylus 3, the K3, the K4, the K8 and the K10, with displays ranging from 4.5-inches to 5.7-inches.
Samsung: curved monitors, high-end audio and more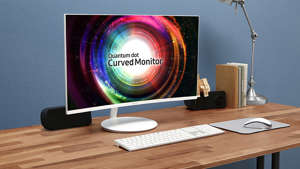 © Provided by Future Publishing Ltd. As one of the biggest names in tech on the planet, you would expect Samsung to have a strong showing at CES 2017 and it hasn't disappointed so far. We like the look of the curved CH711 gaming monitor, a 2,560 x 1,440 pixel resolution beast that gives you a juicy 178-degrees' worth of viewing angle.
Available in 27-inch or 31.5-inch sizes, the monitor can be adjusted to sit horizontally or vertically - should you want to put your curved gaming monitor in a vertical position.
Samsung is also impressing us with its audio products in Las Vegas this year. Both the H7 wireless speaker and MS750 sound bar use a digital audio upscaling technology developed by Samsung itself that promises crystal-clear audio no matter what your source. Considering Samsung picked up audio specialists Harman last year, we're hoping it sounds as good as Samsung is promising.