Cheapest countries to live in
Have you been wondering about living in a county where you don't need to pay any tax? Or you thinking to move overseas to enjoy the sunset years?
Moving abroad will not just give you an opportunity to reinvent your life, it'll also help your pocket.
You looking for low costs? Or a country with great, affordable healthcare options? Whether it's about exclusive shopping streets, or just warm climate year-around, finding a country that'll suit your pocket isn't mush difficult. Here's a list to tell you about all possible options. Hope some meet your needs.
50 cheapest countries to live in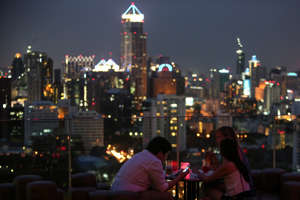 Best countries to live in where you'll pay less tax
10 affordable places to retire overseas
ALSO READ: Income on which you don't have to pay taxes
10 Affordable Places to Retire Overseas in 2016

The world's most exclusive shopping streets