Demonetisation deadline for using Rs 500, Rs 1000 notes for utilities ends tonight, chaos expected

India Today
24-11-2016
With the deadline for using old Rs 500 and Rs 1000 notes for utilities and railway reservation ending tonight, a increase in the chaos, which has been seen at various places for the last 15 days, is expected. Railway reservation to medicines, air fare to bills for utilities such as water and electricity; even purchase of petrol-diesel, milk, metro tickets and many other facilities will be discontinued at midnight today.
In all probability, people will try to spend their cash which is being lying in their possession in the older denominations of Rs 500 and Rs 1000 for various government services.
ALSO READ: Old Rs 500, Rs 1,000 notes can be deposited in post office savings accounts
In Delhi, it is the last day when people can pay their outstanding property tax in MCD offices. As of now, all the corporations have received tremendous response as people are paying their property tax in old currency notes. On Wednesday only, the North MCD got more than seven crores as property tax. On the final day, it is expected that this figure may cross Rs 10 crores.
As the deadline for these currency notes ends tonight, it will be the last chance of getting those currency notes to be spent. So, a last moment rush is expected at various outlets. To provide respite to the people, the Centre has already announced a lot of relief measures.
The demonetised Rs 500 and 1,000 notes can be used for deposits in post office savings accounts, the Finance Ministry said on Wednesday.
"The deposits into Post Office Savings Account are excluded from the bar imposed therein (on deposits of demonetised Rs 500 and Rs 1,000 notes in small saving schemes)," a statement from the ministry said.
The Reserve Bank of India (RBI) had earlier in the day asked banks not to accept demonetised Rs 500 and Rs 1,000 notes for deposit in the small savings schemes, with immediate effect. No reason was assigned for the move.
---
---
RS 2.5 LAKH WITHDRAWAL FOR WEDDINGS 

The RBI had imposed stiff conditions for withdrawal of up to Rs 2.5 lakh in cash from bank accounts for weddings, saying the money can be withdrawn only from the credit balance as on the day demonetisation was announced on November 8.
"A maximum of Rs 2,50,000 is allowed to be withdrawn from bank deposit accounts till December 30, 2016, out of the balances at credit in the account as of close of business on November 8, 2016," the Reserve Bank of India notification said.
ALSO ON MSN: PM Modi's app shows demonetisation a hit, 92 per cent approve cash revamp
"Withdrawals can be made by either of the parents or the person getting married (Only one of them will be permitted to withdraw), " it said. 

The application for withdrawal should be accompanied by evidence of the wedding, including the invitation card and copies of receipts for advance payments already made.
ALSO SEE: Interesting facts about the rupee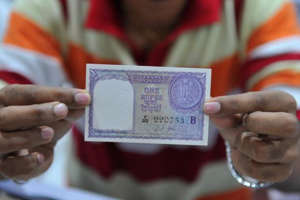 More from India Today

India Today