Five Reasons I'm Holding Out For Google's Nexus Phone 2016

Know Your Mobile
14-07-2016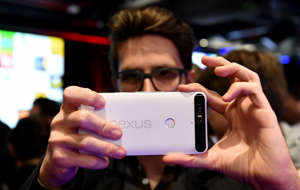 Last year's Nexus 6P was perhaps one of the best Android phones released all year. The Huawei built phone looked great, functioned perfectly, had a decent camera and was one of the only Android phones I tested that managed to get the best out of Qualcomm's Snapdragon 810.
Google's Nexus phones have changed quite a bit over the years, moving from niche, hobbyist phone to mainstream choice for many Android purists. I've used Nexus phones since around 2011 when Samsung was making them. But Nexus phones only really started to appeal to the masses when the LG-built Nexus 4 and Nexus 5 arrived.
After this there was a transitionary period where Google tried to change its Nexus MO — it made a more powerful, more premium handset in the form of the Nexus 6 and, as we all know, the resulting handset wasn't quite what everybody expected.
But if the Nexus 6 had to happen to give birth to the Nexus 6P then it is something I am prepared to forgive. After all, in the words of Les Claypool: "They Can't ALL Be Zingers" — and the Nexus 6 was definitely not one of Google or Motorola's finest moments.
Still, this is all history now. Google 100% redeemed itself with the Nexus 6P and this is why, once again, I am extremely excited by the prospect of a new Nexus flagship phone for 2016. This year's Nexus phones — the Sailfish and Marlin — are being built by HTC, according to reports, but it is the more premium model that I am going to be talking about here.
There is a potential curveball that could enter the mix at some point during the latter parts of 2016 and, surprisingly, it comes from Google itself. Word on the street suggests Google is prepping to release its own, non-Nexus Android phone towards the back end of the year. This handset — like its Pixel hybrid and Chromebook Pixel — will be built and engineered entirely by Google, unlike inside its current Nexus programme which is headed up by one of Google's hardware partners.
"They are concerned that Android is fragmenting, that it needs to become a more controlled platform," said Ben Wood, an analyst at CCS Insight. "I think they'll seek to control it more, more like Apple."
The source of this news comes via a senior source within Google, according to The Telegraph, so this is something we should all be taking seriously. Beyond this speculation suggests this handset could well be Google's Daydream-specific handset, the one that it will use to show off its VR platform. What the handset will be called is anyone's guess, but if I were a betting man I'd wager it will carry the "Pixel" brand name, a brand name that has been growing steadily over the years.
But i'll still probably get a Nexus phone. And these are the five main reasons why, inside the next few months, I will be buying a new Nexus phone rather than a new iPhone or the OnePlus 3 or, indeed, the Samsung Galaxy Note 7.
1. Nexus 2016 Phone: Android. Android. Android.
I've been saying this for years, but it still stands: if you LOVE Android, you use Nexus phones. Why? Simple: Nexus phones run the purest form of Android, with zero bloatware, designed and functioning just as Google intended. If you value things like this, as I do, then there really is no competition in this regard.
You get Android updates first, while other, more costly Android phones have to wait months. There is no bloatware inside; just Google apps and the one's you choose to install. You get immediate access to all the latest security patches and fixes and, generally speaking, everything runs a lot smoother as a result.
2. Nexus 2016 Phone: Specs & Hardware
Nexus phones never used to have bleeding-edge specs. They had just enough to get the job done and ultra low price tags attached to them. This started with the Nexus 4 and ended with the Nexus 5, but a lot of people really liked this era of Nexus phones, as it championed performance and value for money.
The Nexus 6 ended this era in spectacular fashion. Thankfully, though, the Nexus 6P righted all of its wrongs and cemented the Nexus brand as not only one of the best bets for an upgrade, but also one of the best Android phones on the planet in the period after it was released.
It had a higher price, yes, but it had great specs, design and hardware. And this year's HTC-built Nexus phone will do the same and if you've been paying attention during the past 6 months, things have really shifted gear in the Android space. This year's phones have been incredibly impressive but I think the HTC made Nexus phone will push the boat even further with vastly improved imaging, a new Qualcomm CPU, masses of RAM and increased battery performance.
3. Nexus 2016 Phone: Price
Nexus phones are pricier now than they were back in the 2012 era, but they're still cheaper than similarly specced handsets from Samsung, HTC, Apple and LG.
For this reason, a Nexus phone always offers excellent value for money. Let's hope Google manages to keep this year's pricing below the currently market average for flagships which is around £500 in the UK for a 32GB model handset.
4. Nexus 2016 Phone: Android Updates
Nexus phones get Android updates first. Period.
5. Nexus 2016 Phone: Google Daydream
I'm not a massive fan of gaming or VR, if I'm 100% honest. But when it does take off, which it almost certainly will in 2016/17, I'd like to have a handset that as the capabilities to do it, just in case some really cool applications appear.
The next -generation of Nexus phones will almost certainly ship with full support for Google's DayDream VR platform, so you'll be good to go should you get bitten by the VR bug in 2016/17.
Anybody else looking forward to this year's Nexus phones? Hit me up in the comments below.
ALSO WATCH: 8 best Android smartphones of 2016

UP NEXT
ALSO SEE (PHOTOS): Top smartphones to buy