Gold Prices Slump To 10-Month Low Amid Cash Crunch

NDTV Profit
09-12-2016
New Delhi: Gold prices fell by Rs. 130 to hit a 10-month low of Rs. 28,580 per 10 grams on Friday amid a weakening global trend and a considerable decline in demand from jewellers at the domestic spot market.
Silver, however, firmed up further by Rs. 250 to Rs. 41,850 per kg due to increased offtake by industrial units and coin makers.
Traders said sentiment was downbeat, largely in step with a subdued global trend, as a surging dollar somewhat took the sheen off the precious metals as a safe haven.
Besides, a decline in demand from jewellers in view of the prevailing cash crunch weighed heavy on gold prices, they said.
Globally, gold fell 0.15 per cent to $1,168.60 an ounce in Singapore.
---
---
The government had on November 8 scrapped Rs. 500 and Rs. 1,000 notes of the old series to flush out black money, leading to a cash crunch in the market.

In the national capital, gold of 99.9 per cent and 99.5 per cent purity fell by Rs. 130 each to Rs. 28,580 and Rs. 28,430 per 10 grams, respectively - a level last seen on February 9 when it had closed at Rs. 28,585.
Sovereign, however, continued to be sought at the previous level of Rs. 24,200 per piece of eight grams.
ALSO SEE: 25 fascinating facts about gold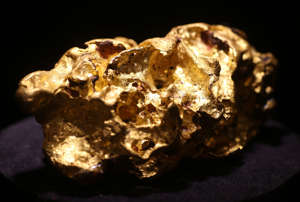 On the other hand, silver ready advanced by Rs. 250 to Rs. 41,850 per kg, but weekly-based delivery drifted lower by Rs. 320 to Rs. 41,460 for want of buying support.
Silver coins remained steady at Rs. 73,000 for buying and Rs. 74,000 for selling of 100 pieces in scattered deals.
ALSO ON MSN: Petrol, diesel cheaper if you pay by card