GST launched in Parliament, 'One Nation, One Tax' now a reality

LiveMint
30-06-2017
New Delhi: The Goods and Services Tax (GST) was launched in a midnight session of the Parliament on Friday, heralding India's shift to a 'One Nation, One Tax' regime. Prime Minister Narendra Modi and President Pranab Mukherjee pressed a button to officially launch the new tax regime. 
COMPLETE COVERAGE: GST rollout in India
"Introduction of GST is a momentous event for the nation," said President Pranab Mukherjee in the central hall of the Parliament. With the GST launch, India has now entered a select league of nations that have a national sales tax.
Earlier, Prime Minister Narendra Modi termed GST as a 'Good and Simpler Tax' and a milestone in cooperative federalism.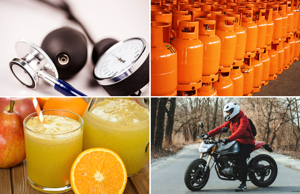 "GST is a tribute to the maturity and wisdom of India's democracy," said Mukherjee. "GST will make India's exports more competitive and provide level-playing field to domestic industry to compete with imports. GST will act as a major boost to economic efficiency, tax compliance and domestic and foreign investment."
The President, however, said there are bound to be some teething troubles and difficulties in GST implementation as it is a disruptive change—however positive it may be.