Here's who is gaining from record low oil prices

CNBC
20-01-2016
European stocks slumped on Wednesday as a result of the latest fall in crude oil, but the collapse in energy prices is actually a boon for the region, the CEO of one of Europe's biggest transportation and energy companies told CNBC.
As net importers of oil, European countries are beneficiaries of the slump in WTI (@CL.1) and Brent crude futures (@LCO.1) to below $28 per barrel, Nils Andersen, the head of Maersk Group (MAERSK.B-DK), said on Wednesday. 
"The lower oil price is a boost to the European economy. You are seeing the economy in Europe growing, in spite of us not having made an awful lot of structural changes to the countries' economies. So I think there are a lot of hidden pluses of these lower oil prices," he told CNBC at the World Economic Forum in Davos, Switzerland on Wednesday.
U.S. light crude, also known as WTI, oil declined by around 3.3 percent in European trade to around $27.50, its lowest since 2003. Oil prices have slumped since mid-2014 because of supply-demand imbalances.
The U.S. and Iraq have increased production, while the OPEC group of oil-producing countries has held production. Meanwhile, demand growth for energy has slowed, largely due to the deceleration in the Chinese economy. 
SEE SLIDESHOW: Cheapest & most expensive countries for petrol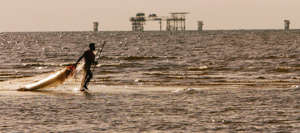 "Today, we are in the middle of a supply shock in the oil market; we need to see how we can bring down supply; we need to see how, hopefully, a better economy can bring up consumption somewhat," Andersen said.
However, markets are bracing for as many as 500,000 additional barrels of oil per day since the lifting of international sanctions on Iran at the weekend. The International Energy Agency warned on Tuesday that continued oversupply would put extra strain on the market.
Dan Yergin, vice chairman of global research firm, IHS, told CNBC that increased tension between Gulf countries and Iran meant they were unlikely to collaborate on controlling global supply.
"Geopolitical tension, particularly between the Gulf countries and Iran, is driving the price down, because there is no basis to come together and make a deal as they have done at other times," he told CNBC at Davos on Wednesday.
In its updated outlook on Tuesday, the International Monetary Fund forecast the euro zone economies would post average growth of 1.7 percent in both 2016 and 2017, up from 0.9 percent in 2014 and 1.5 in 2015. It said that stronger private consumption in the euro area would be supported by lower oil prices and loose financial conditions, which would outweigh weakening net exports.