Here are 6 secrets to become a millionaire before 30

U.S. News & World Report
31-08-2015
KC Beavers was only months out of his 20s when he realized his net worth was over $1 million.
Far from being the son of a CEO or celebrity, Beavers' path to wealth was through frugal living and smart finance decisions. While running a photography equipment startup, Beavers and his wife spent little and worked a lot.
"It was funny because it was not some big, amazing day," says Beavers, now 36, who blogs about personal finance at GenXFinance.com from Rochester, New York. "It just happened all so gradually, it was just kind of a, 'Wow, we actually have a lot.'"
Others like Beavers claim they reached millionaire status before turning 30 through disciplined savings and work ethic.
"It's always about work ethic," says Fred Schebesta, co-founder and director of the Australian personal finance site finder.com.au, who became a millionaire at age 26 after selling his first startup. "You work hard, live frugally and never, never, never give up."
Despite these tales of success, the current economy is one of the least promising for young workers. A May 2015 report by the Economic Policy Institute found that college graduates this year earn wages 2.5 percent less than what graduates earned in 2000. Furthermore, the unemployment rate for young college grads is 7.2 percent, and the underemployment rate, or rate of graduates working jobs they are overqualified for, is 14.9 percent.
So is becoming a millionaire in today's economy a one-in-a-million chance for young people? Some economic experts say it is.
"The economy is a difficult place for them right now, and it is hard for them just to get by, let alone accumulate wealth," says Alyssa Davis, an Economy Policy Institute research assistant​ and co-author of the report​.
Davis says the economy makes becoming a millionaire before 30 an anomaly. ​​"I do not know what one individual does that causes them to be one, but I would say as earnings have stagnated for most people, it is not the norm," she says.
Robert Lerman, professor of economics at American University, says​ the current economy is treacherous for millennials, but technology is helping them start businesses and earn wealth. "It takes a lot less capital to enter the market," Lerman says. "That's why you have had some very large fortunes made in recent years by young people."
Bearing in mind the economic challenges facing young workers, Lerman says it is possible to become a millionaire in your 20s. It just requires smart financial skills. "The old way of saving and finding suitable investments still applies," Lerman adds.
If you want to build wealth before age 30, follow these six tips from financial experts and young millionaires: 
1. Go to college
© Bloomberg Despite the rising cost of college tuition and increasing amount of student debt, having a diploma is worth the investment. The EPI found 2015 college graduates make an average of $17.94 in hourly wages, compared with $10.40 an hour for those with only a high school degree. ​Despite the increase in earning potential, the report notes that only 34.1 percent of individuals ages 24 to 29 have completed college or received an advanced degree.
"In reality, those who do not finish high school​ [or] do not go to college, their incomes are materially lower," says ​​Bob Shullman, founder and CEO of the Shullman Research Center, a consulting firm focused on affluent consumers.​ "People do not realize how important education is until they do not have it."
The necessity of a college degree comes with a drawback: student loan debt. In fact, the EPI reports that ​37 percent of the nation's households headed by an adult younger than 40 had student debt in 2010, which is more than double the number compared to 1989.​
Paul Combe, president and CEO of American Student Assistance​, a nonprofit that helps students finance their education, says debt can hinder a young person's choice to attend college, which could lead to less income generation that comes from having an advanced degree​. He adds that states with the highest amount of student debt have the lowest amount of new businesses and entrepreneurship – a major wealth generator for young adults. ​
However, Combe notes the growing amount of state and federal government resources to help graduates pay off their debt and advance in their careers. "Is college worth it? Of course it is worth it," he says. 
2. Opt for a public university degree
© Bloomberg To lessen the financial burden of attaining a college degree, Sam Dogen, who reached a net worth of $1 million just before turning 30, ​says his choice to attend a public university instead of a private college led to a lower cost of tuition and less debt. Although there can be benefits to attending a private university, a well-ranked public university may be the best money-saving approach. ​
In the 2014 to 2015 school year, the cost of attendance for a four-year public school was $22,862 less than attending a four-year private school, according to EPI.​ Moreover, a 2013 Pew Research Center survey found equal levels of satisfaction among public and private university graduates with their​ current jobs and financial situations.​
​Dogen, 38-year-old San Francisco resident and founder of FinancialSamurai.com​, says there is "no difference" in what you can learn from a public and private school. "It is what you make out of it as an individual," he says. "Deciding to save on college tuition is key, and I definitely would go back to public school in a heartbeat." 
3. Live below your means
© Corbis Beavers says an important step to becoming a millionaire before turning 30 was adopting a lifestyle of spending much less than he earned.
Instead of earning money and spending it immediately, he and his wife put off large purchases, opted for cheaper brands and hand-me-down clothes, skipped eating out and bought a house with a mortgage well below what the bank approved. By the time he had four children at age 32, Beavers says he learned how to comfortably live off $50,000 a year, even though he and his wife had a higher income.
"We were very good at basically living within our means, but we defined our means as well below our means," Beavers says.
Schebesta, now 34, lives in Sydney, Australia, and travels to Seattle frequently for work. He recalls how he never wasted a single food product in his house, and he cooked low-cost food and rented out empty rooms in his house to help pay his rent. Living frugally was the only way he says he could afford to invest in his business and grow his wealth in his 20s.
"It is the extra 10 cents you save on your petrol, it is the $300 saved on your flight, it is the extra $10 you don't pay on your cellphone bill," he says​. "All of those little wins add up, and that's how you become wealthy." 
4. Don't buy a car
© Corbis Though many young people feel the first major step to adulthood is buying a car, experts warn this could entrap you ​with high tax fees and maintenance costs.
"Buying a car is one of the biggest personal finance mistakes people can make, especially younger people," Dogen says. He explains that because cars depreciate in value over time, consumers lose money in the end – a cost that outweighs the benefit.
Instead, Schebesta suggests walking or taking public transportation, and Beavers advises using the same car that you drove in college instead of buying a new one. 
5. Earn multiple streams of income
© nkbimages/Getty Images Full frame pile of new American money. Twenty dollar bill on top. Young millionaires warn against relying on one source of income. While Beavers spent most of his time building his business in his early 20s, for spare cash, he worked on repairing and reselling cars. He suggests other young people find a hobby or activity to do on the side to earn extra money.
"Early on in someone's career, a little extra can go a long way, so anything that will make you some money on the side is important," he says.
Dogan suggests using methods like peer-to-peer lending, dividend investing or creating and selling a product online to​ earn income from multiple streams. He also recommends investing in appreciating assets such as real estate and stocks. 
6. Lobby for yourself
Even though attending college and living frugally have helped people become young millionaires, many still find themselves at a disadvantage in today's economy.
Davis suggests young people look for ways to achieve more bargaining power for themselves. She cites advocating for a higher salary as one example. ​​
"We think about how an individual's fate is tied to the overall economy and the overall conditions they graduate in," Davis says. "Any way a worker can achieve more bargaining power for themselves is recommended."
Copyright 2015 U.S. News & World Report
More from U.S. News & World Report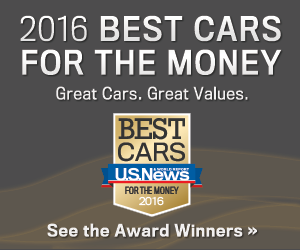 U.S. News & World Report