Income Tax department to go after high-value depositors

The New Indian Express
18-02-2017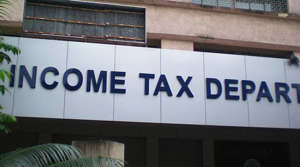 The income tax (I-T) department said on Friday that it would send 'non-statutory' letters to those who have not responded to its SMSes and e-mail queries seeking explanation on suspicious deposits made after demonetisation kicked off.
So far, it has received replies from 7 lakh people who have accepted making such deposits and the department will issue letters to the remaining nudging them to explain the source of deposits on the e-filing portal under Operation Clean Money.
The department said it was 'verifying' over Rs 4.5 lakh crore of suspicious deposits made by 18 lakh people. Big Data analysis by the tax department has revealed that deposits of over Rs 2 lakh totalling Rs 10 lakh crore were made in one crore bank accounts in the 50-day window after the demonetisation decision that cancelled 86 per cent of currency in circulation.
Of these, the tax department had picked up 18 lakh deposits of Rs 5 lakh each for examination as they looked suspicious. It is only after processing response to the non-statutory letters being sent, can the income-tax department look at taking any penal action as not responding to SMSes or e-mail communication does not enjoy a legal backing for initiating action.
Of the Rs 10 lakh crore deposits made in one crore bank accounts, Rs 4.5 lakh crore worth of deposits were not matching with the previous income returns filed by the depositors. The department has alerted the field offices about the data of people who have not responded as well as over 5 lakh who are not registered with the e-filing portal and these have been asked to send the letters.
The I-T department wants to avoid harassment to taxpayers and hence, has asked the field offices to send non-statutory letters to the people who have not filed reply. "Only in certain cases where we have full evidence of an assessee trying to evade the tax net, we will visit conduct surveys," said an official.
More from Gadgets & Gizmos

The New Indian Express