India Panel Said to Recommend Tax Breaks for Digital Payments

Bloomberg
08-12-2016
India should consider offering tax incentives to citizens making purchases through digital modes of payment and penalize cash transactions, according to recommendations of the government's top policy think tank, people with the knowledge of the matter said.
The Niti Aayog has suggested an additional charge to be levied on cash transactions so that more individuals opt for electronic payments, two government officials said asking not to be identified citing rules. It has also recommended the government scrap rules that restrict online sale of certain types of medicines.
Chaos has reigned across India as people are lining up outside banks to withdraw cash after Prime Minister Narendra Modi scrapped old high-denomination banknotes on Nov. 9 to fulfill his biggest campaign pledge of unearthing money that has illegally escaped the tax net. The recommendations are an effort to tide over the shortage of banknotes by forcing cash dependent Indians to turn to online payments.
Just over half of the nation's adults have bank accounts, a prerequisite to using digital payments. 
---
---
About 98 percent of all transactions are in cash, with 11 percent of consumers using a debit card in 2015, while most retailers don't accept cards. 

The panel has recommended changes in the warehousing act to include manufactured goods to enable vendors selling products online to raise loans against inventory. At present, farmers who store food grains in warehouses can borrow against the stocks.
ALSO SEE: World's most beautiful banknotes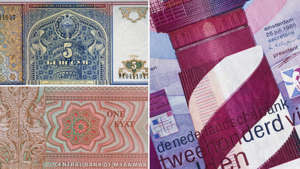 The suggestions are part of a report being prepared by the panel to boost digital payments. Under the government's demonetization program, old banknotes could only be exchanged for new ones by bank tellers and large sums had to be deposited into accounts.
Following the announcement, even as Modi's administration encouraged digital transactions, millions of Indians stood in long bank queues to obtain banknotes.
ALSO ON MSN: Demonetisation decision not taken in haste: Urjit Patel