Jio Dhan Dhana Dhan effect: Airtel now offers 70GB 4G data, unlimited calls at Rs 399

India Today
14-04-2017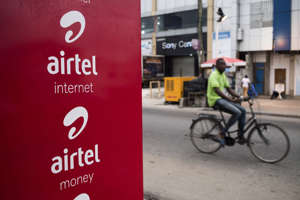 Airtel is planning to take its war against Jio to the next level. According to a tweet by telecom blogger Sanjay Bafna, the company may soon launch a new prepaid plan at Rs 399. The plan will offer 1GB 4G data per day along with unlimited calls for 70 days.This means 70GB 4G all together.
Apparently, these plans are available only for those Airtel users who are using Airtel 4G SIM on 4G-enabled mobile. Airtel is also speculated to launch two new prepaid plans in a reply to Jio's new Dhan Dhana Dhan plan that offers 1GB data and 2GB data per day at different prices. While the company has not made any official announcement, Bafna has a solid reputation when it comes to telecom related leaks in India.
ALSO WATCH: Airtel users get 30GB free data
(Video provided by NDTV)
Although this is a very nice offer from Airtel, do keep in mind that it may not be available to all users. Airtel, Vodafone and others often come out with these special plans but the details of such plans are not put on their official sites. Instead, they are offered through messages to consumers and not all consumers get these messages. In most of the cases, only a handful of users get the messages. This is unlike Jio plans, which are available to all users. Also consumers of Airtel , Vodafone and others are often given special plans if they call up the customer service and threaten to port their numbers out. This is something Jio has highlighted in its complaint with TRAI.
A tariff war has been going on between Reliance Jio and Airtel since Jio made its debut in the telecom market in September last year. The two companies have locked horns on Jio's new Dhan Dhana offer which was recently launched after TRAI advised Jio to abolish its Summer Surprise Offer. Airtel has dubbed the offer as a classic example of "old wine in a new bottle."
ALSO READ: Jio's 'Datagiri' - what you get on Rs 309 recharge
Airtel has asked TRAI to intervene on the Jio's new Dhan Dhana Dhan offer, claiming that it is a complete disregard of TRAI's advisory. "We are surprised to see what Jio is doing. It violates the spirit of the TRAI directive and essentially continues with a similar plan now masquerading under a different name. This is a classic example of old wine in a new bottle," an Airtel spokesperson told PTI. "With a weakened financial position, companies will find it difficult to raise the capital to invest and roll out broadband networks," said Airtel spokesperson. 

Meanwhile Jio has also sought after TRAI's alleging that its rival companies which includes Airtel are using "unfair and deceptive" methods such as lining-up customised retention offers for subscribers willing to port out of their network. Jio has asked for strict action and high penalty against Airtel on the grounds of violation of the license norms, telecom tariff orders and mobile number portability (MNP) guidelines.
More from India Today

India Today