KickassTorrents goes offline: All you need to know
One of the world's most popular file-sharing websites, KickassTorrents, was down Thursday following the arrest of alleged founder Artem Vaulin in Poland Wednesday. With users looking for alternative options, here's a look at everything you need to know about KickassTorrents and the current situation.
KickassTorrents, also known as KAT, is a website that provided users with a directory of torrent files (torrent files are smaller files that contain information on how to download larger files) as well as links allowing for peer-to-peer file sharing. The website was founded in 2008 and has operated under different domain names including kickasstorrents.com, kat.ph, kickass.to, kickass.so and kat.cr. The U.S. Department of Justice described KAT as the "most visited illegal file-sharing website" responsible for "unlawfully distributing" more than $1 billion worth of copyrighted materials in a statement released Wednesday. Read more here.
If you downloaded Kanye West's album "The Life of Pablo" or a "Game of Thrones" episode without paying, you can probably thank Artem Vaulin. Or, at least, you could have, before he was arrested. The United States Department of Justice announced they'd detained Vaulin, a 30-year-old Ukrainian who on the internet goes by "tirm," Wednesday in Poland for owning KickassTorrents. Read more here.
US seeks extradition of alleged boss of KickassTorrents
The US confirmed it was seeking the extradition of the alleged boss of the world's biggest online piracy site, KickassTorrents, on charges of distributing over USD 1 billion worth of illegally copied films, music and other content. The US criminal complaint said the website offers "a sophisticated and user-friendly environment in which its users are able to search for and locate content" which is protected by copyright. Read more here.
KickassTorrents is dead, but not online piracy
We have seen time and time again how people find ways to skirt copyright law. When one source goes down, we have seen alternatives crop up, KickassTorrents itself being one of them. KAT shot to popularity back in the day when The Pirate Bay was having trouble keeping its domain names active. Read more here.
Apple and Facebook helped bust the world's biggest torrent site
When you're the owner of the world's biggest torrent-sharing site, the last thing you'd expect to land you in trouble would be a totally legitimate (and legal) purchase via iTunes. But that's what happened to 30-year-old Ukrainian Artem Vaulin a.k.a "tirm," owner and operator of KickassTorrents (KAT), who was yesterday arrested and charged in Poland for criminal copyright infringement and money laundering. Read more here.
WATCH - KickassTorrents goes ofline: Facts you must know
ALSO WATCH: KickassTorrents owner arrested in Poland on U.S. charges
---
Suggested by Microsoft Store
---
ALSO SEE (PHOTOS): 24 interesting things to know about the Internet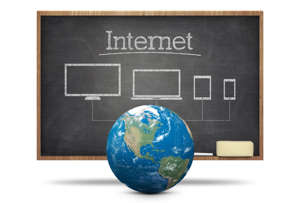 24 interesting things to know about the Internet